Start slowly…
When you're about to start giving a blowjob it is important to start slowly, especially if he isn't rock hard yet. You'll have to get him hard before our mouth. So, you can start with little licks on his glans and lick all the way down to his balls. Once you feel this is enough, now's the time to get the cock inside your mouth to start sucking him off. There are men whom like the depth, so if this is the case you might want to move on to a deep throat. However, if your partner rather his glans receiving all the pleasure, you should lick and suck off that area essentially.
Don't forget to use your hands
Hands can be the perfect partners when you're giving a blowjob if you can keep the rhythm with your mouth. If you're arrhythmic, maybe this isn't ideal for you. We advise you to do it one by one and repeat.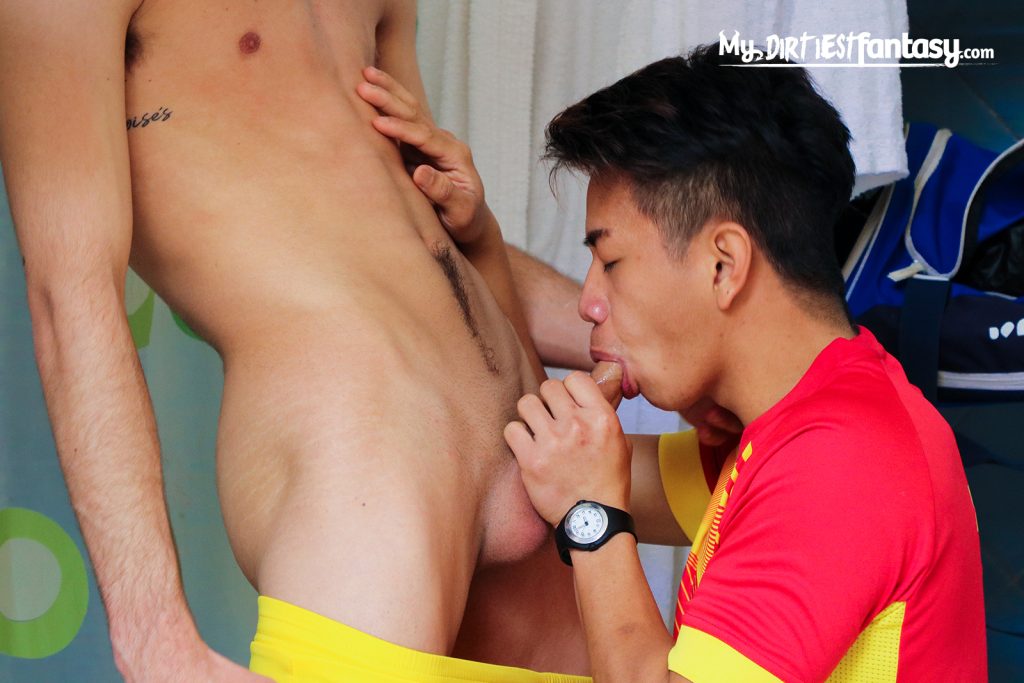 Adopt a good posture…
Your posture is important and is essential for the pleasure of both parts. However, cocks come in all shapes and sizes, so to increase the pleasure you might want to adapt your posture to be aligned with his. If a curved cock is presented to you, you may want him to be standing and you kneeling, or even a sixty-nine position.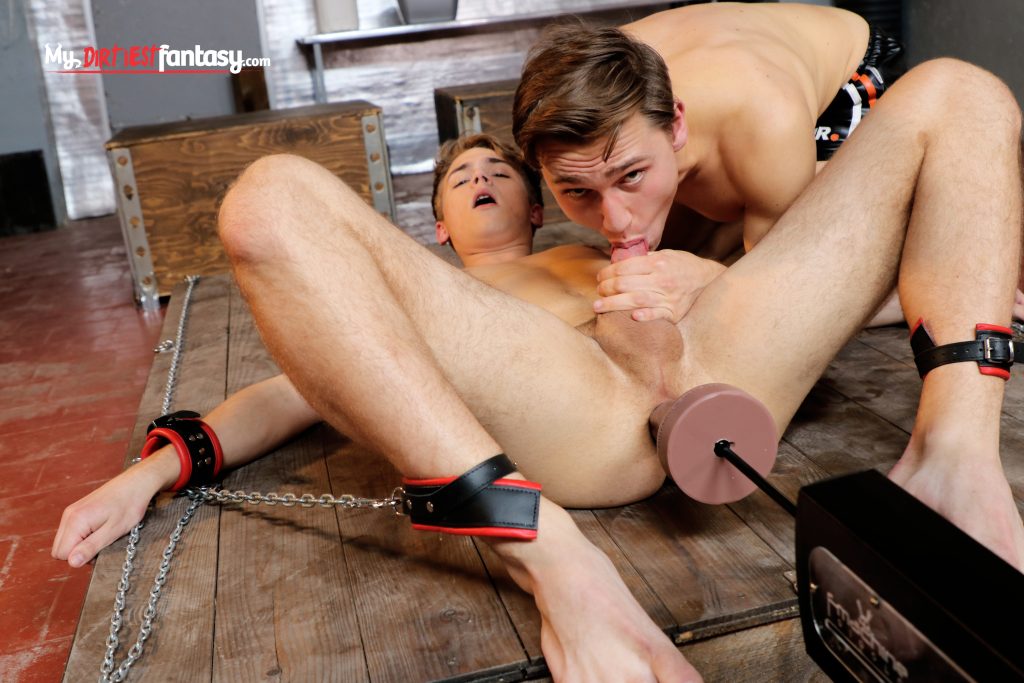 Keep your teeth as far away as possible
Maybe you and your man are fanatics of torture sex and you use to bite each other your cocks. So, it's okay. But if not, be careful my friend!
Change the rhythm, strength and intensity
You won't keep your boy excited for long if you only have one repetitive posture. He probably will get bored. So, you can change the intensity, first slow then faster, switching between mouth and hands. Your boy won't know what you'll do next and that will drive him crazy. However, for the final moments, the same at the rhythm and strength may be the successful method for a gooey facial.
Look him in the eyes
Look at him. Don't doubt to look at his face and torso while you're licking and sucking his cock. It's an extra sexual desire added.
Remember he has balls!
Don't forget his balls. For many men it brings them great pleasure to touch and suck off his balls. You can mix two techniques: sucking them and holding them softly with your hand.
How to end
Decide how you'll want the blowjob to end. If you don't mind your partner shooting in your mouth or over another part of your body (your own penis for example) don't doubt to mention this to him. This will be more pleasurable for both of you!