Religious Desecration!
Desecration is most definitely the order of the day for this second part of www.mydirtiestfantasy.com's Easter extravaganza. Indeed, it's best to find something else to watch if you're easily offended. After all, pissing on a crucifix is not your typical type of veneration. But that's exactly what Leo Marco does here. Dressed up in priestly attire, but acting very much the demon.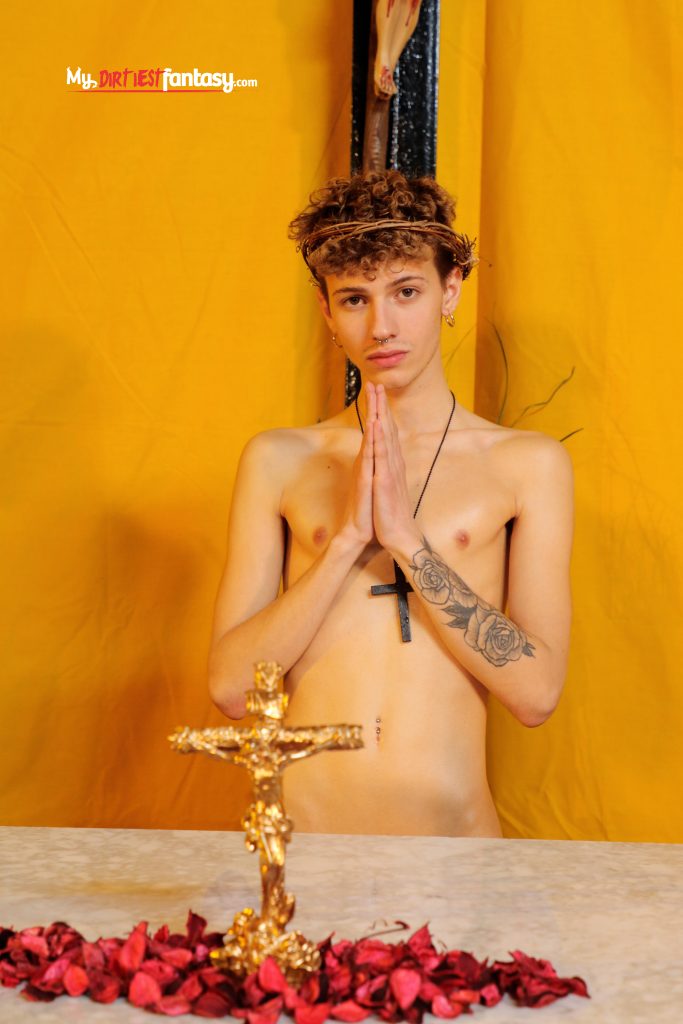 Lifted Up High!
Fans of these kind of kinky antics will be sweetly satisfied. Right from the moment that young Gabrix Volpe gets lifted up on a cross for a blowjob. In reality, crucifixion was a barbaric form of execution. Here it gets exonerated into a kinky fetish for everyone to enjoy.
Believe me, Leo doesn't hold back for a moment as he deep-throats his cute charge's handsome ramrod. Feasting on all that hard flesh with the kind of enthusiasm surely expected from a priest. Plus the action only continues once Gabrix is lowered from the cross – the cue for the piss-fest previously referred to.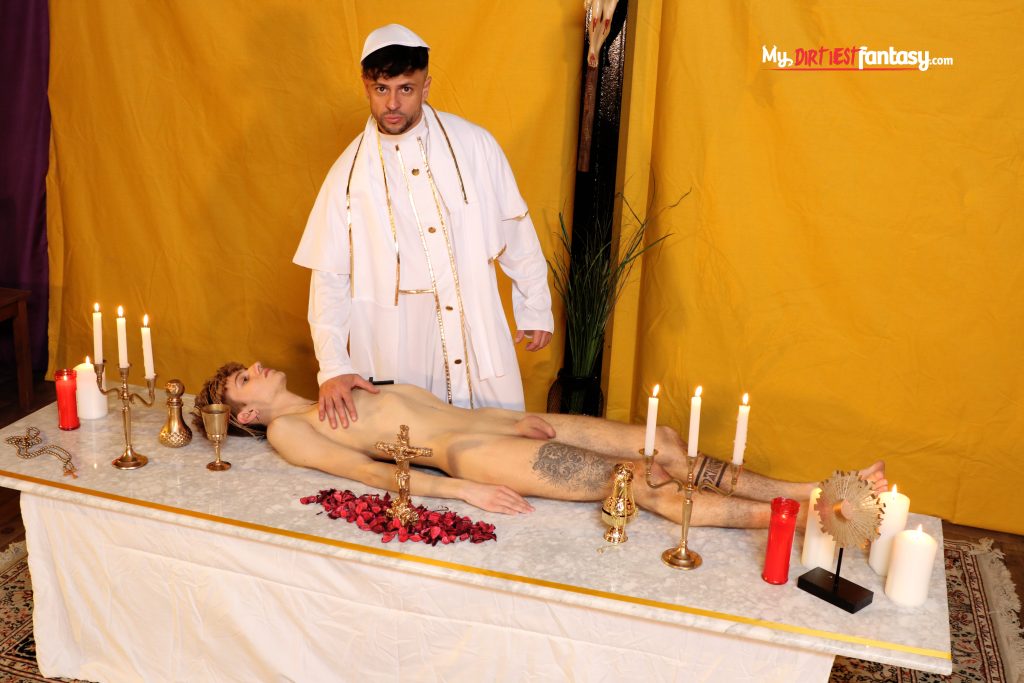 Piss Fest!
No question about it, Leo's clearly been holding off from a loo break for some time. Standing on the altar to let rip. The result is a serious flood that leaves both Gabrix and Jesus utterly soaked. A real treat for anyone who gets off on piss play. Or who just loves the religious kink on raw display.
Altar Wank
The altar is then put to full use. Not in the distribution of bread and wine. Instead, Gabrix is laid out at full stretch so that Leo can play with that gorgeous cock of his. Wanking it furiously for all he's worth, and savouring every inch in the process.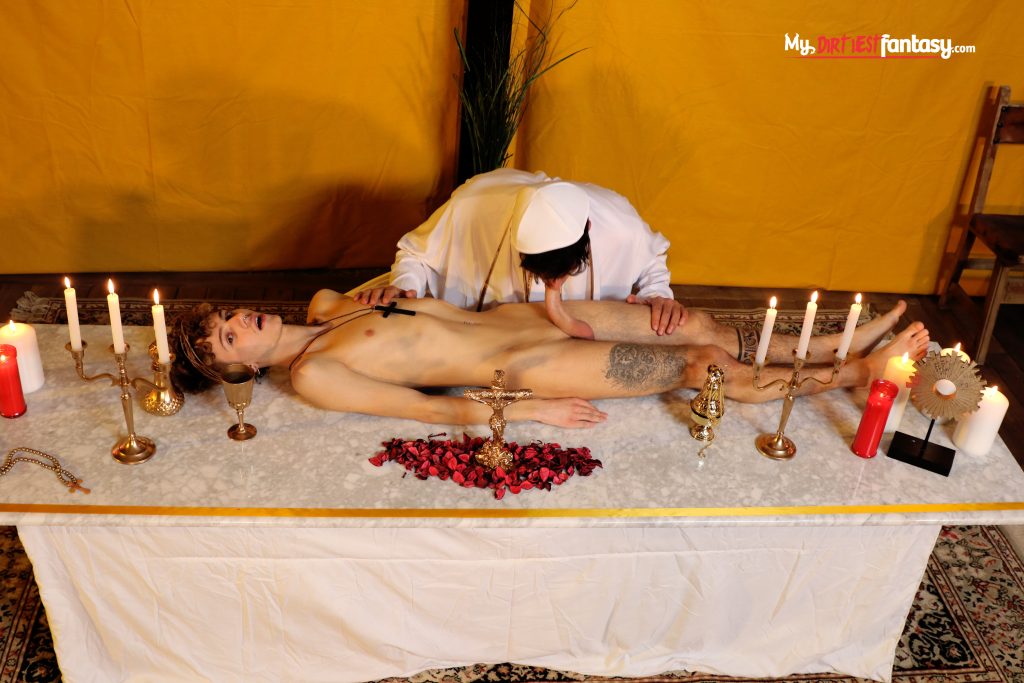 No wonder that Gabrix soon finds himself at the point of no return, guys. Pumping out a fabulous wad of pent-up jizz that serves as a fitting response to this display of wild perversion.
In short, another soul-warming from the guys at www.mydirtiestfantasy.com that's just as filthy and disrespectful as the first part. So head to the perviest gay site on the net and let your soul relish the filth to the full!