Come on, let's face it, how many of us could say no to the sight of young Angel Black tied up on a bed? Seriously, I very much doubt that there are many gay guys like myself who could resist – although as fans of My Dirtiest Fantasy probably already know by now I do have a certain soft spot for this horny young lad.
Well, I say soft spot – actually, hard spot is a much more accurate description!
Fuck me, I only had to see his toothy grin to go all squidgy inside, and the fact that he's all bundled up with rope on this particular occasion only makes him all the more desirable. Little fucking wonder that Nathan Gold – who we last saw helping give Daniel Kerrington's arse a good stretching courtesy of a fuck machine! – is as eager as eager can be when he sees the young lad. Diving down into the lad's hairless crotch to give the boy's dick a very energetic oral workout!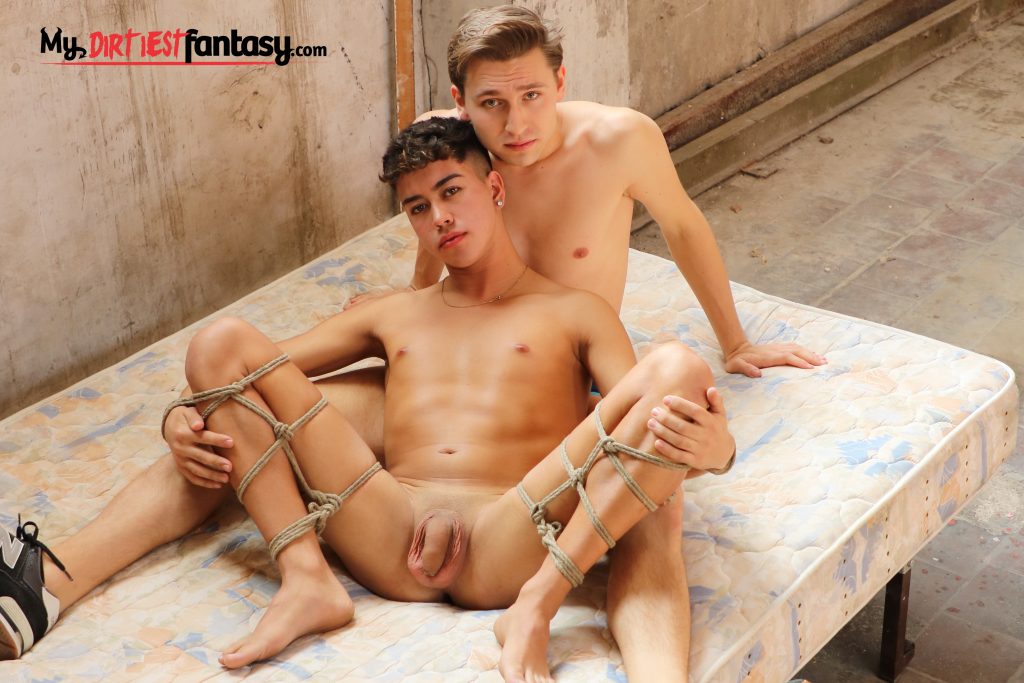 Of course, you don't need to be too much of an expert to realise that what Nathan really wants to do is bury his dick deep inside Angel's arse, and I'll be totally honest here and tell you that I don't blame him at all. I've had some seriously horny wanks to the thought of doing exactly the same, I don't mind telling you now. Angel's definitely one of my top ranking models – or should that be one of my top wanking models?! LOL – and I would give fucking anything to stick my knob inside his pert little arse.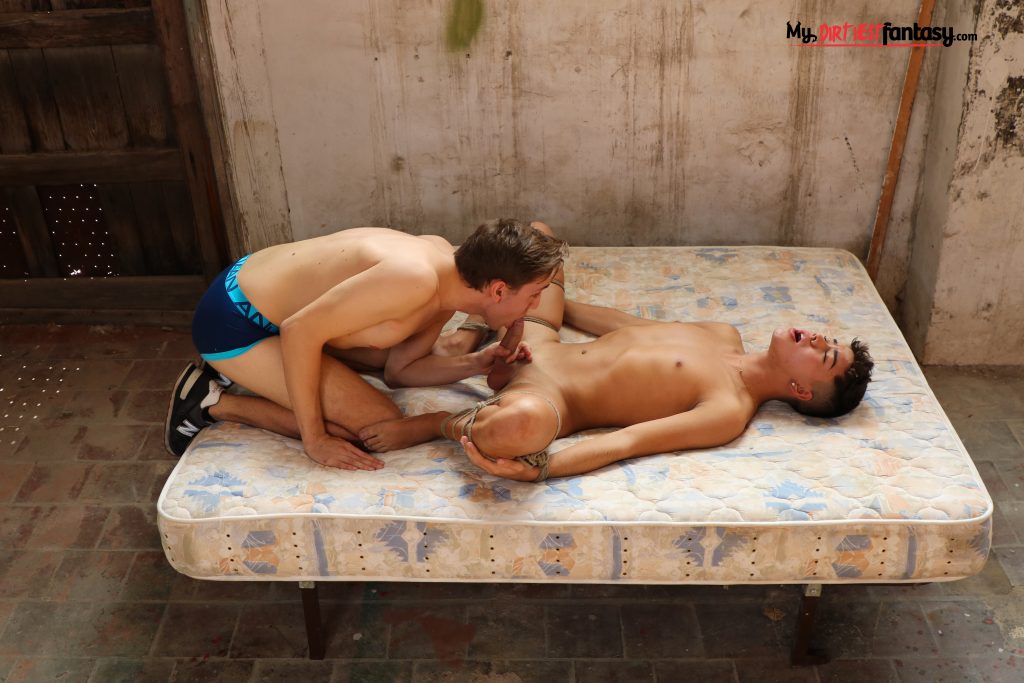 Sadly for me, seeing a stud like Nathan doing just that is gonna always be the nearest that I ever get to fulfilling such a goal – but hey, if this offering from My Dirtiest Fantasy is anything to go by then it's a pretty decent alternative. Geez, the young stud doesn't hold back for a second as he gives Angel's deliciously smooth arse a good rimming, before burying his throbbing dick inside the boy and riding him like the bitch that he surely is.
Now I'm not exactly sure how comfortable Angel actually is from this point onwards – he sure makes some satisfying groaning sounds as his pucker gets the hardcore stretching it deserves, but the look on his face seems to suggest that it's not as easy a ride as he might have been anticipating. But I'm gonna sound a bit of a bastard now and say that if anything that makes this raw fuck even more fuckin exciting for me. What's more, I don't think I'm gonna be alone in thinking that. Let the little slut work for his money, you know what I mean! LOL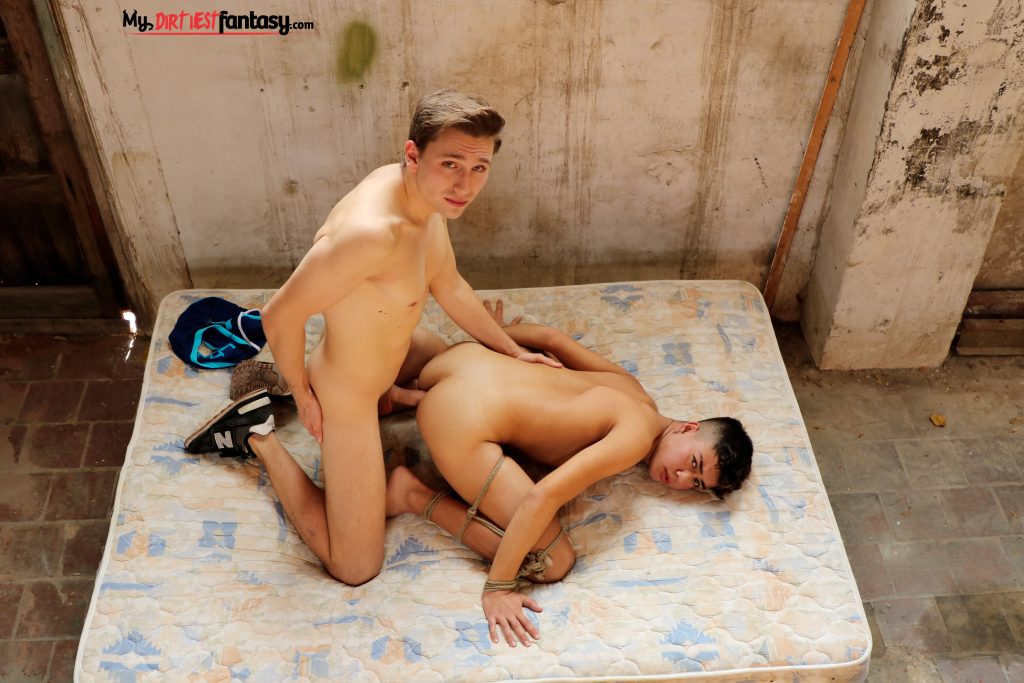 Joking aside though, these two lads are simply divine to watch together, and I dumped a serious load long before Nathan eventually complements Angel's gorgeous face with a thick wad of hot spunk, which the horny bottom laps up with relish.
Filthy little fucker! But then that's why I adore the boy so fucking much!
What's more, we'll be able to see more of him with Nathan later this month. It probably goes without saying that I can hardly fucking wait!