Still have to be honest with you guys, I'm just as smitten with young Angel Black's toothy smile as I was last month – and the month before that, and the month before that! And this additional scene from the superb My Dirtiest Fantasy, with the ever-dominant Leo Marco, does nothing to let me overcome that particular fetish.
Of course, it was only a few weeks ago that we had this superb pairing delight our dicks, and the news that this additional coupling existed sent my own cock into twitchy overload. So much so that I seriously couldn't wait for a copy to fall into my filthy little wanking hands.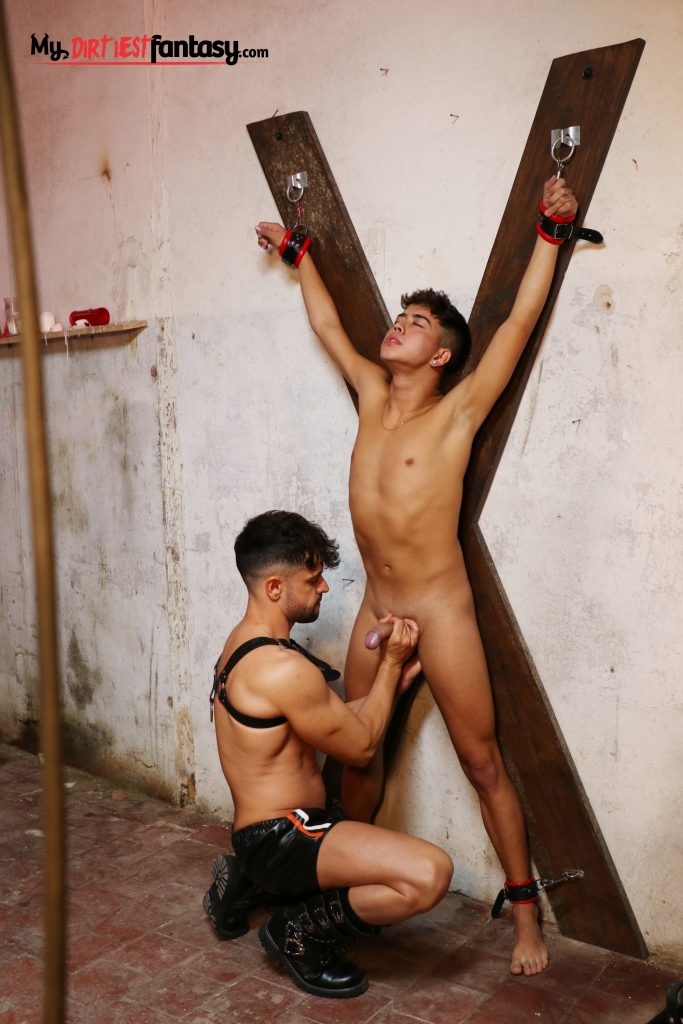 And believe me, I haven't been disappointed. More importantly maybe, neither will fans of My Dirtiest Fanstasy!
The fact of the matter is that these two beauties make for the perfect pairing. Angel, with his doe-like eyes and almost insatiable desire to be dominated. Leo, with his very masculine persona, who just loves to be in charge, and who clearly relishes the challenge of putting a young sub through his paces. Yeah, seriously, I could watch these two fuckers in action for hours!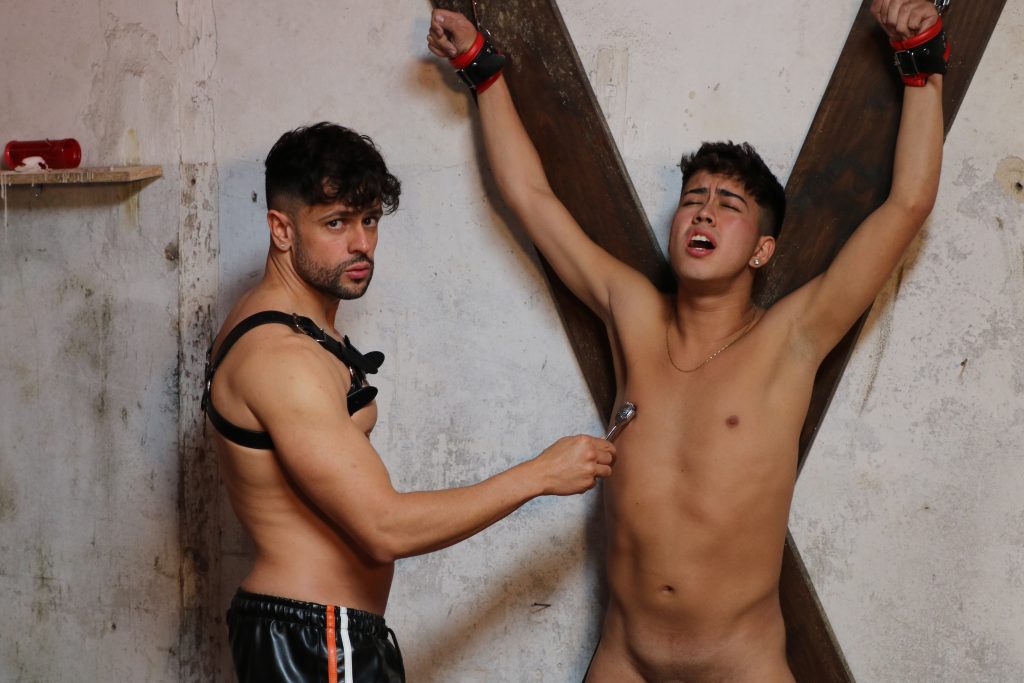 You don't have to be an expert to realise where things are headed right from the off, as Leo chains his victim to a St Andrew's Cross; and believe me when I tell you that he doesn't hold back for a second. If you like an "innocent" – and I use that term very loosely – being treated like shit, then believe me you're gonna get off in no time. Indeed, just the sight of Leo torturing the lad's dick really does it for me right from the off. As does the subsequent spitting sequence, when the aggressive Italian really underlines his position as top-dog.
But things really begin to take off for me when Leo decides to bundle the pup onto all fours and turns his attention to Angel's hairless little pucker. Of course, I use the term "little" here in a very subjective way. The truth of the matter is that that gorgeous ass-hole has seen more entrances and exits than the front door at Harrods, and it should come as no surprise to anyone that it consumes the dildo that Leo slides into it with the kind of ease that almost takes your breath away. Seriously, that ass literally swallows the damn thing like it's the most natural thing in the world!
And as if the sight of that isn't hot enough, Leo proceeds to pull down on the boy's thick, meaty todger and begins to milk that lad off. Honest to God, my knob was fucking raging by this point; and suffice it to say it wasn't very long at all before I'd had enough of edging to this mindless filth and was spewing the kind of thick, aggressive load that I reserve for filthy classics such as this!
Talking of which, it's not long before the cute little Columbian sub can't take it anymore, and he's pumping out a tremendous wad of his own. In this case, all over the concrete floor. The fucking little dirty bastard! Then again, of course, that's exactly why I love him so very much.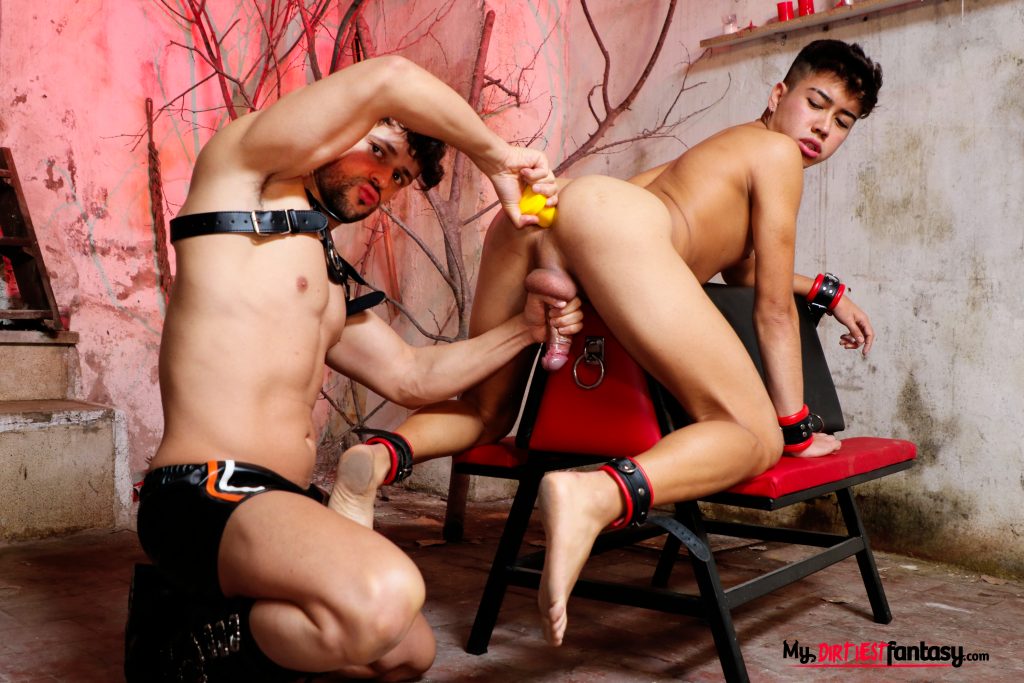 Seriously, these two top notch performers cannot be teamed up enough for me!