Second Round:-
Just a few weeks ago we relished newbie, Jacob Moon, being pushed to the limits by My Dirtiest Fantasy favourite, Izan Loren. Now we're all set to enjoy a second round of wild and perverse fornication between these two wild beauties. There'll be no disappointment for you filthy-minded fans.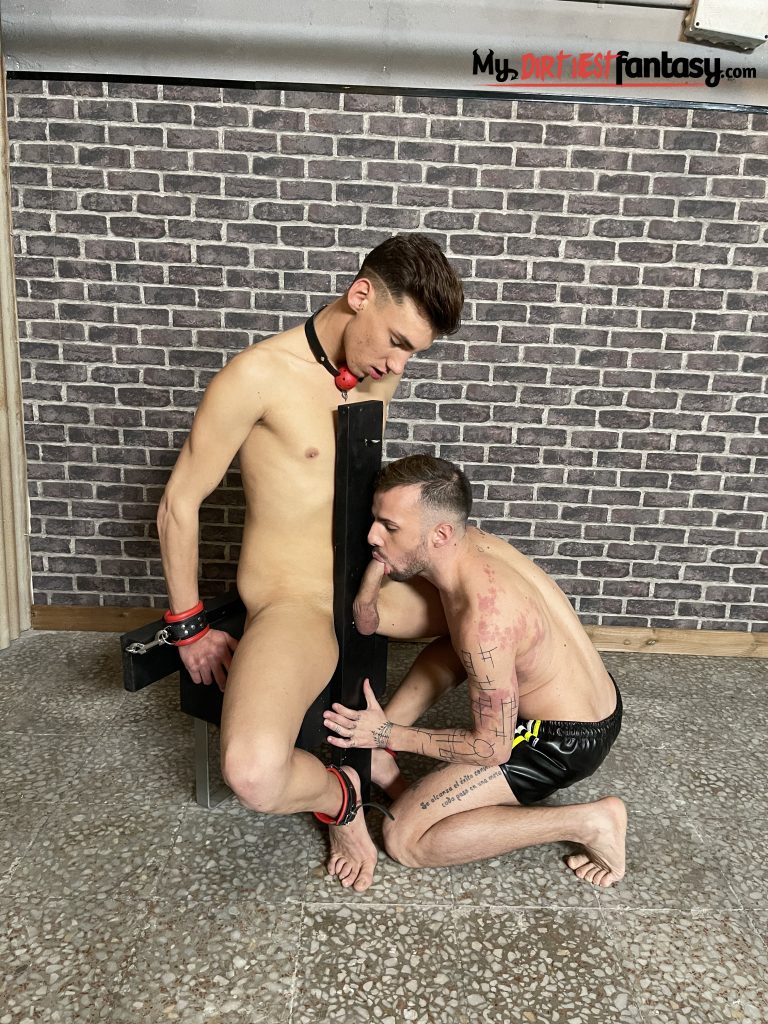 Having enjoyed a quick reminder of what these two fuck-buddies got up to, it's full steam ahead. Jacob is strapped to a bench. His dick poking through a conveniently positioned hole. Once the formality of a little smooching is done, Izan gives his mate's handsome cock the attention it deserves. And believe me when I tell you that he doesn't hold back for a second. Then again, what else would you expect from this handsome stud? He's a phallus-loving stud of the highest order, who knows what to do to get maximum pleasure from a shaft. A little bit of baby-oil only adding to the pleasure.
Introduction of a St Andrew's Cross:-
But if you think all that's intense, then believe me you ain't seen nothing yet. The guys at My Dirtiest Fantasy know exactly how to build up the tension. The introduction of a St Andrew's Cross will be enough of a hint to tell you that things are quickly gonna get even hotter between these two horned-up beauties. A hint that soon becomes firm reality, that's for sure.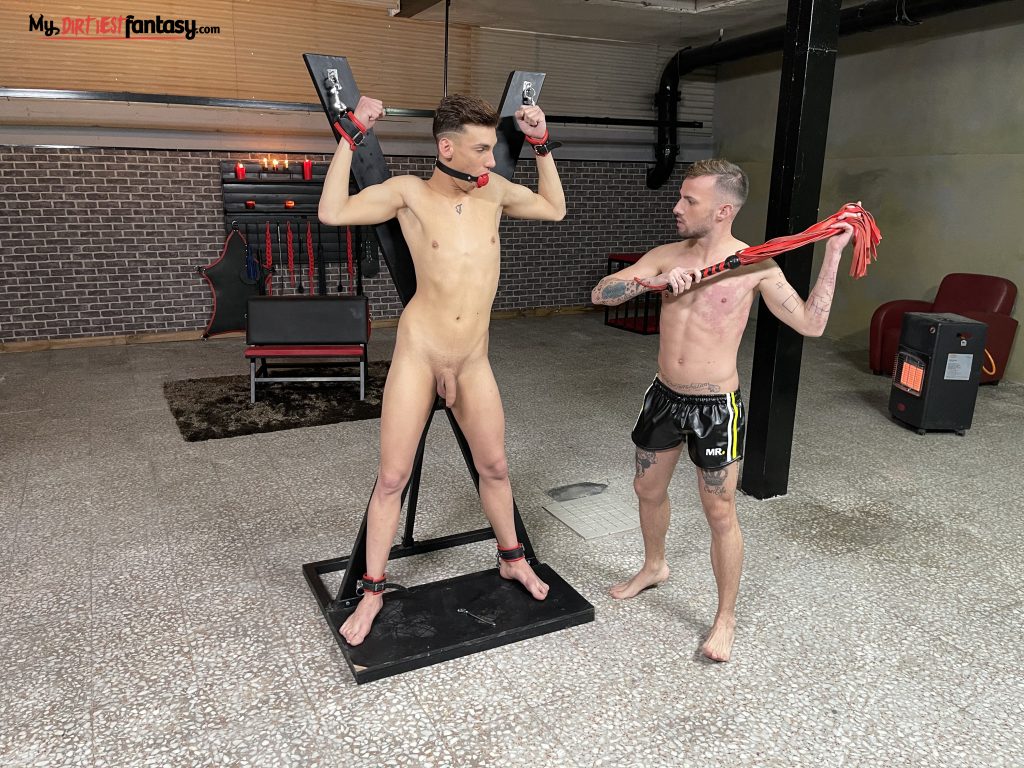 Jacob can do nothing once he's safely cuffed to the cross. A fact that Izan is clearly aware of, as he begins to tease and torture the young lad's naked flesh and nipples. Little wonder that the boy has a badly swollen cock whilst all this is happening. This kind of abuse seriously turns the lad on, which if anything only adds to the enjoyment that we as viewers are experiencing.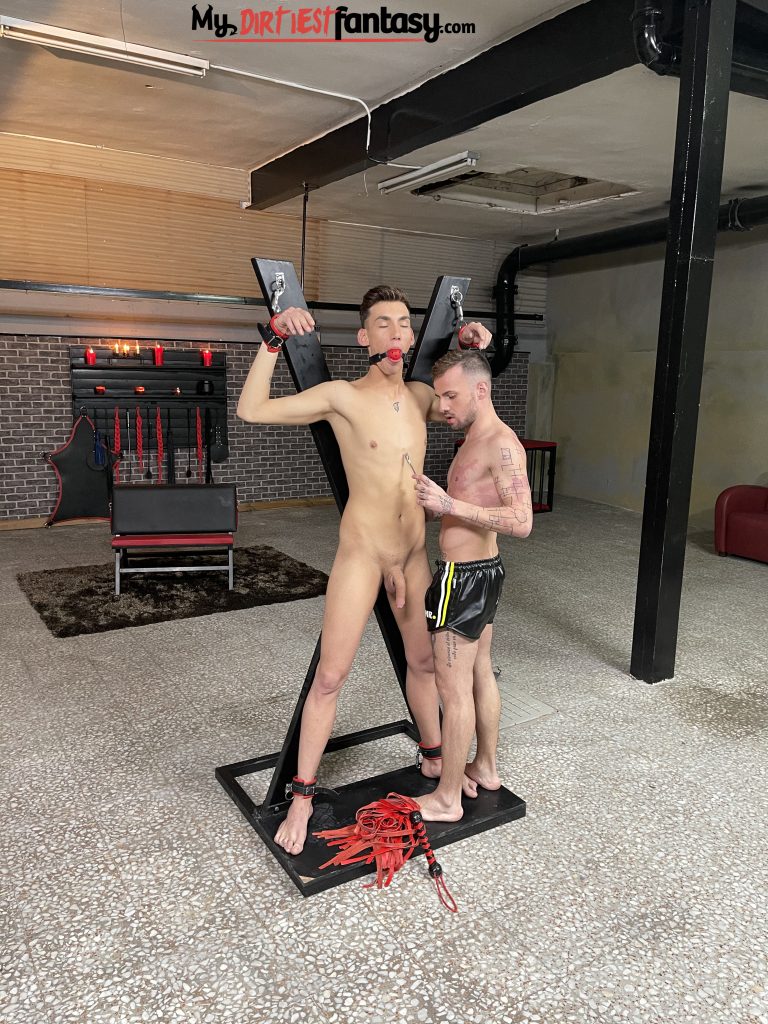 Devotion To Cock and Perversion:-
It's only natural, however, that Izan's attention eventually returns to his young charge's crotch, however. I mean, how in the fuck could anyone ignore a raging boner like that? As such, the final minutes of this outstanding performance centre very much on the stud's devotion to Jacob's throbbing ramrod. Sucking for all he's worth on every inch of flesh on offer. Before ultimately brining the guy off with the hand-job to end all hand-jobs. No surprise that Jacob is soon spurting for all he's worth in all directions. A creamy, satisfying crescendo that will almost certainly be accompanied by similar explosions across the world from you wonderful fans!
The action ends with the fabulous sight of Izan walking away with a jizz-load of spunk dripping from his stubble. That was almost enough to get me blasting a second load of cum out of my balls all on its own!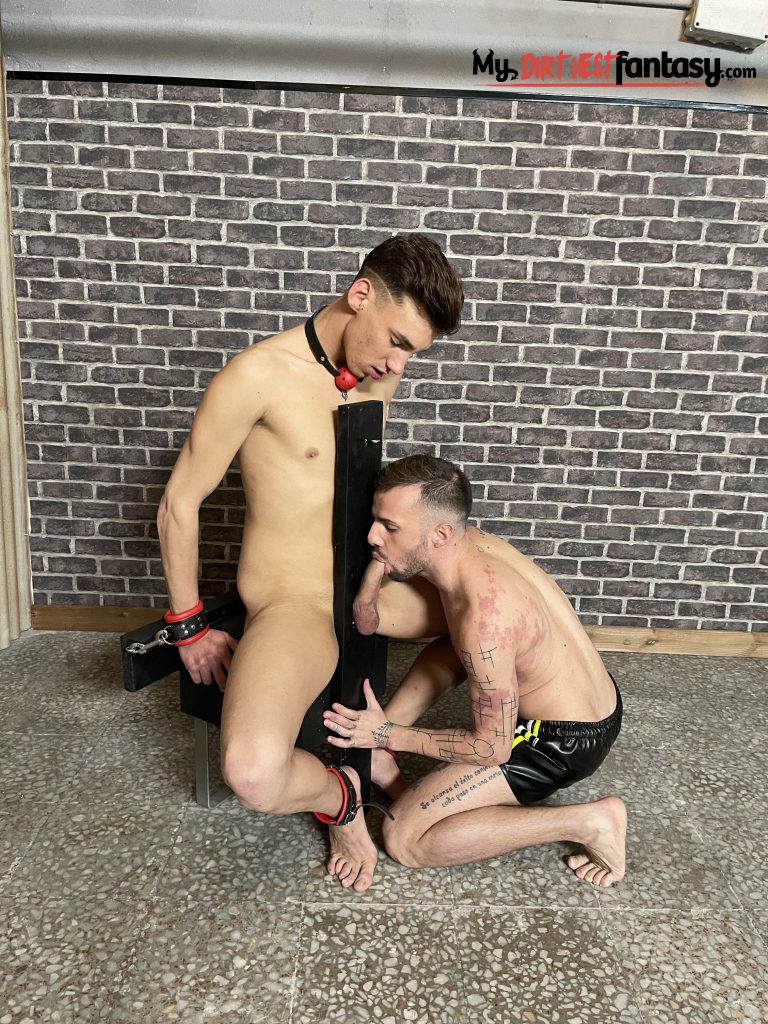 In short, another top-notch performance from two of the filthiest cock-fiends on the net!