I know what my old Gran would say if she could see the start of this fantastic scene …
"Just look at the state of that young man's feet! They need a good clean!"
Joking apart, I seriously fucking doubt that any of you horny fuckers will give so much as a flying fig what Daniel Kerrington's feet look like. Fact is, those dirty rascals at My Dirtiest Fantasy know exactly what you lot are after; and believe me they're soon straight to the task at hand, as Nathan Gold exacts his domineering mastery of the situation by chaining the little German slut up in order to enact some very forceable attention to the pup's hungry little arse.
Actually, I say "little". When you begin to watch as the lad's pucker takes one fucking dildo after the next – each one a little bigger than the last – you start to realise that there's nothing miniscule about this cunt's fuck-hole. In fact, whilst he may only be a young man, he's clearly a guy who is already well versed to stretching his arse to the kind of dimensions that has to be seen to be believed. In other words, he's a total whore – and exactly the kind of subject that both the guys at My Dirtiest Fantasy and their horned-up fans love so very, very much.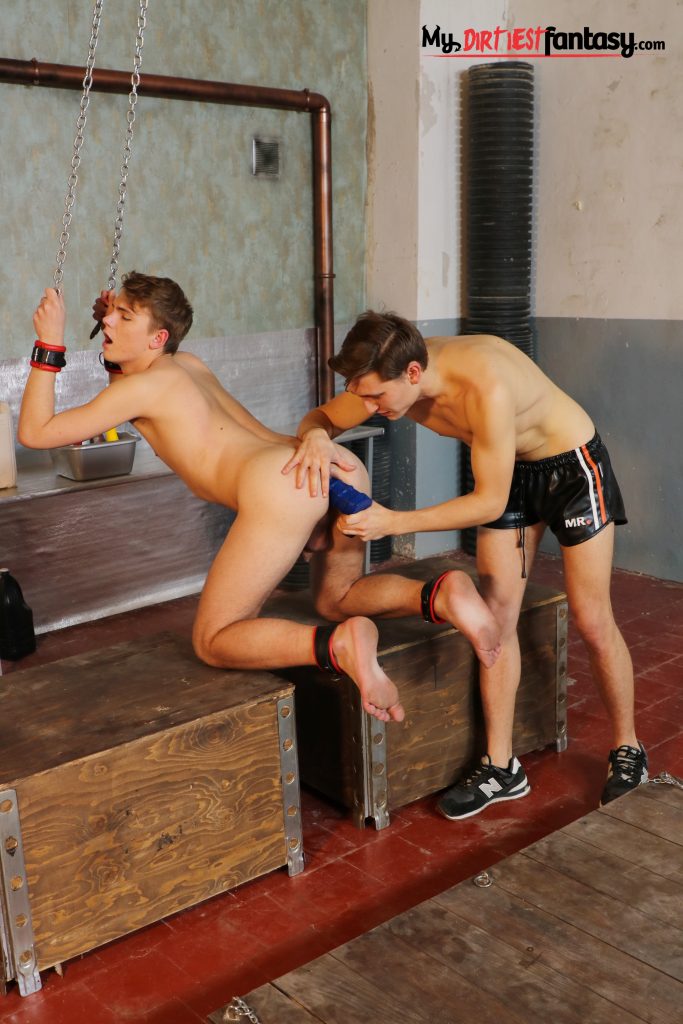 As such, Daniel's a shining example of everything we all love about the site; and things only get even better when his demanding master decides to strap the boy to a pallet, and introduce him to an automatic fuck-machine. Believe me, there's no escaping for the dirty little lad by that point – his arse fully exposed, as a dildo is quite literally rammed into him time and time again!
Of course, you'll no doubt be giving your own todger the kind of frantic workout that it deserves by this point; but that's not something that Daniel can do, given that his hands are chained up. As such, he finds himself with the kind of raging, throbbing hard-on that is begging for relief, and without any means to provide it.
Fortunately for him, Nathan Gold is only too happy to give the boy a helping hand; working his tight fist up and down Daniel's straining dick, until the guy quite literally explodes. And fuck, what an explosion it is. Believe me, that lad shoots right over his head!!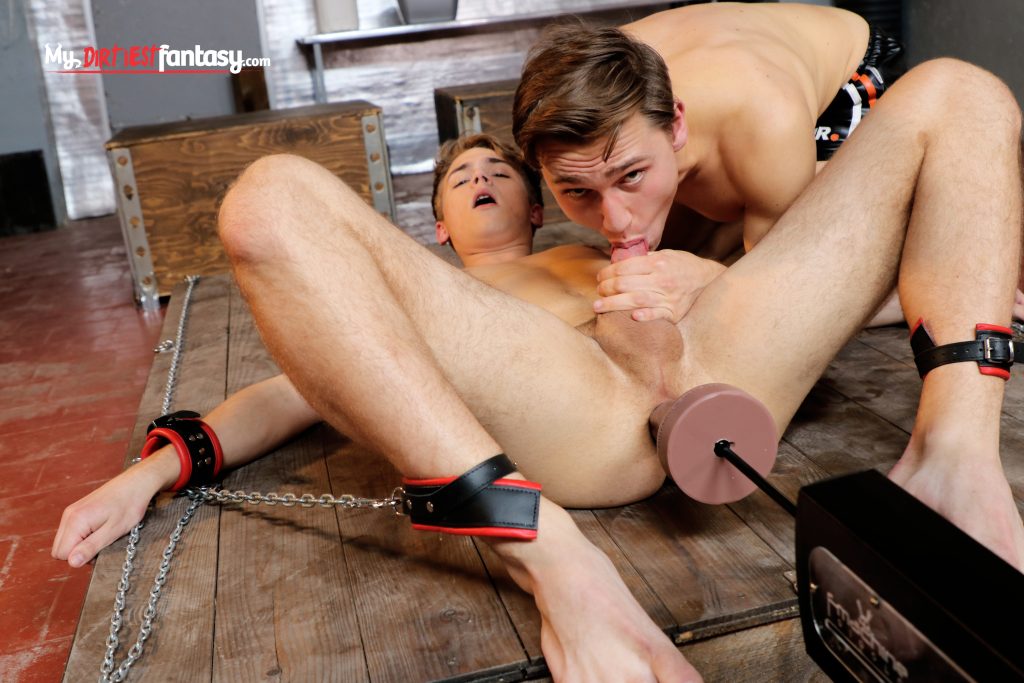 So true, the fact is that my old Gran won't ever see this scene – she prefers something way harder I'm quite sure! LOL … But joking aside, Daniel Kerrington puts on exactly the kind of performance that makes My Dirty Fantasy the scorching hit that it is; and I'm quite sure you'll be dumping out a load (if not more!) by the time you've reached the smoochy conclusion of this perverse coupling.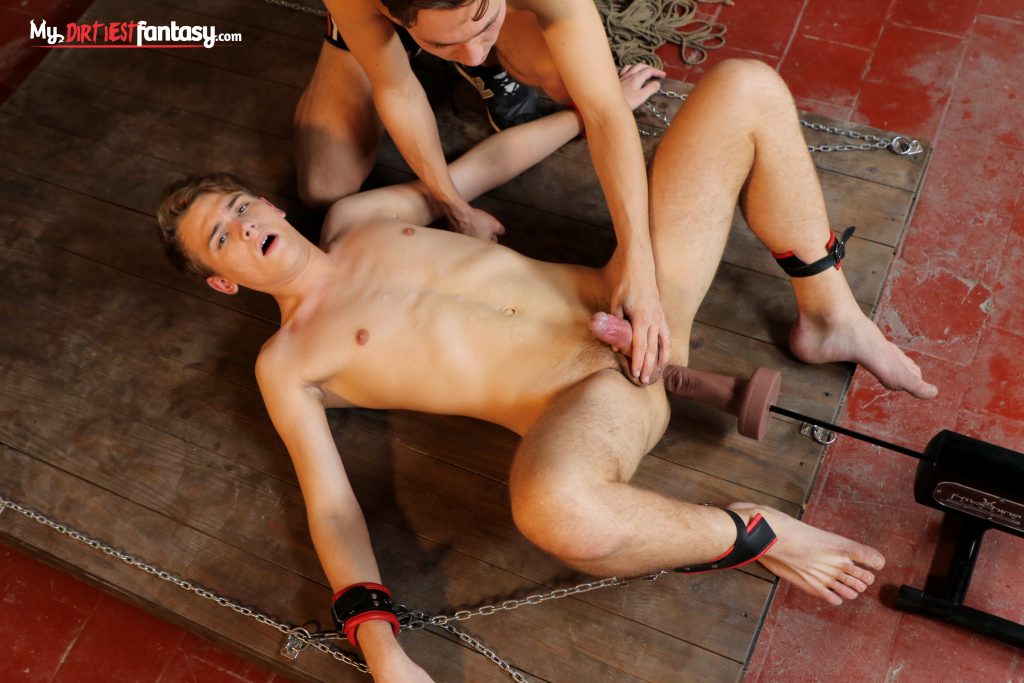 Because as hole-spreadings go, this is definitely one that will linger long in the memory!