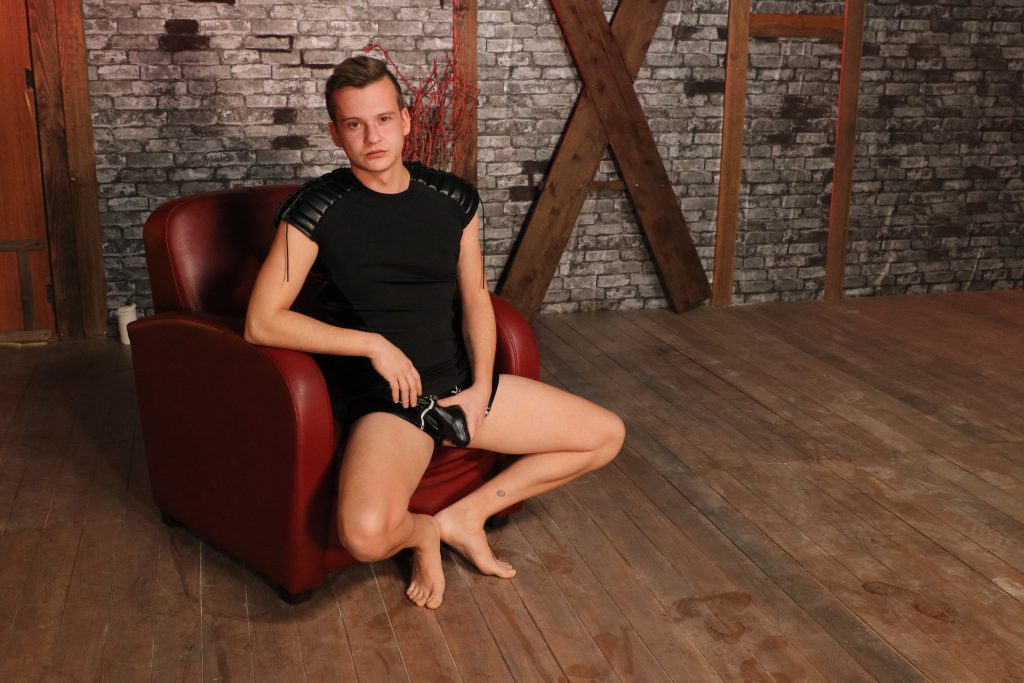 Hey Silas! Welcome back! You've recently become an exclusive model, and some of our fans had some questions for you!
For how long have you been interested in BDSM & what were your first steps into this kinky world?
First of all thank you very much for allowing me to sign an exclusive contract with MDF, and making me an exclusive model. That makes me really happy!
Yeah, well, how did I start with the SM or BDSM or kinky sex style in general…?
It was in a sex club in Berlin. I can't really recall its name anymore, but they had a small room. A kinky room you might say. And there I first got in touch with it. Then I travelled to Spain to meet you at My Dirtiest Fantasy, where we directly started recording a gay fetish porn. And since then I literally do nothing else! Yes, that's it.
Which are your sexual preferences when your not on camera?
That's a good question! – Well, in my private life I can't really live out and do what I do in my porn movies. In my private life I like it hardcore, but it can also be "normal" from time to time 😉 Fisiting has become an important part of sex for me in the meantime. Yeah, a little bit of hardcore is a definite must!
What type of guys or girls are you into?
I definitely like shaved boys, that's really important and a big bonus. You should also get along very well behind the camera, because that makes it even better when you perform together in front of a camera. Well, besides that, they have to have a neat appearance, that's actually the most important. But I wouldn't say I have a special type of guys I am limited to. When a man looks nice and has a neat appearance, that's actually enough.