Definition Of Trust
Surely Galiel Swan's predicament at the start of this terrific scene with Izan Loren is the definition of trust. Tied up with a tapestry of rope, totally unable to escape anything that his assailant wishes to do.
Of course, guys, it's a totally safe environment. But there's still that undeniable element of fear in Galiel's eyes when Izan pulls out his whip. The concern in the boy that he might not be up for the task in hand. And fuck does that make this encounter hot or what?!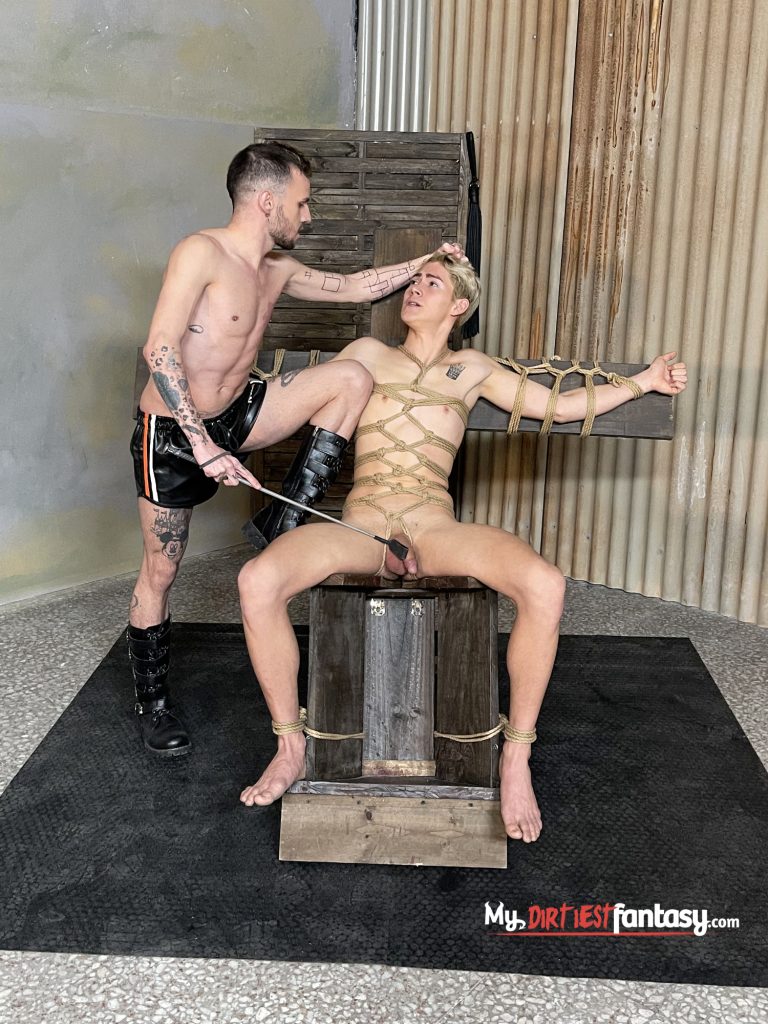 Safe Place, Safe Space
In reality, of course, we all know that this is a safe place. We also know that Galiel is about to have the time of his fucking life. Izan's a veritable pro when it comes to satisfy horny subs like this – and believe me he doesn't disappoint. Seriously, the guys at www.mydirtiestfantasy.com know exactly what they're doing putting this guy in charge.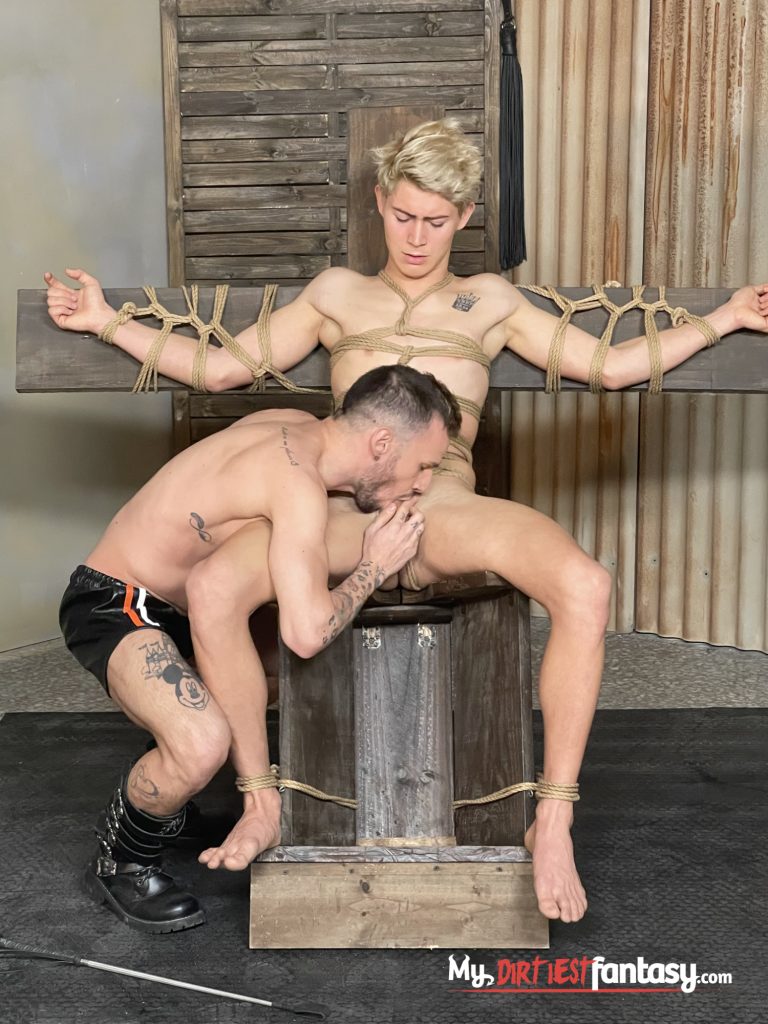 Whipped To A Frenzy
All of which begins with Izan whipping the lucky lad into a frenzy. Whilst Galiel can literally do nothing to stop the barrage of slashes aimed in his direction.
Under normal circumstances you'd be forgiven for thinking all this was wild abuse. Here, however, it's fucking obvious that Galiel is enjoying every minute of the attention.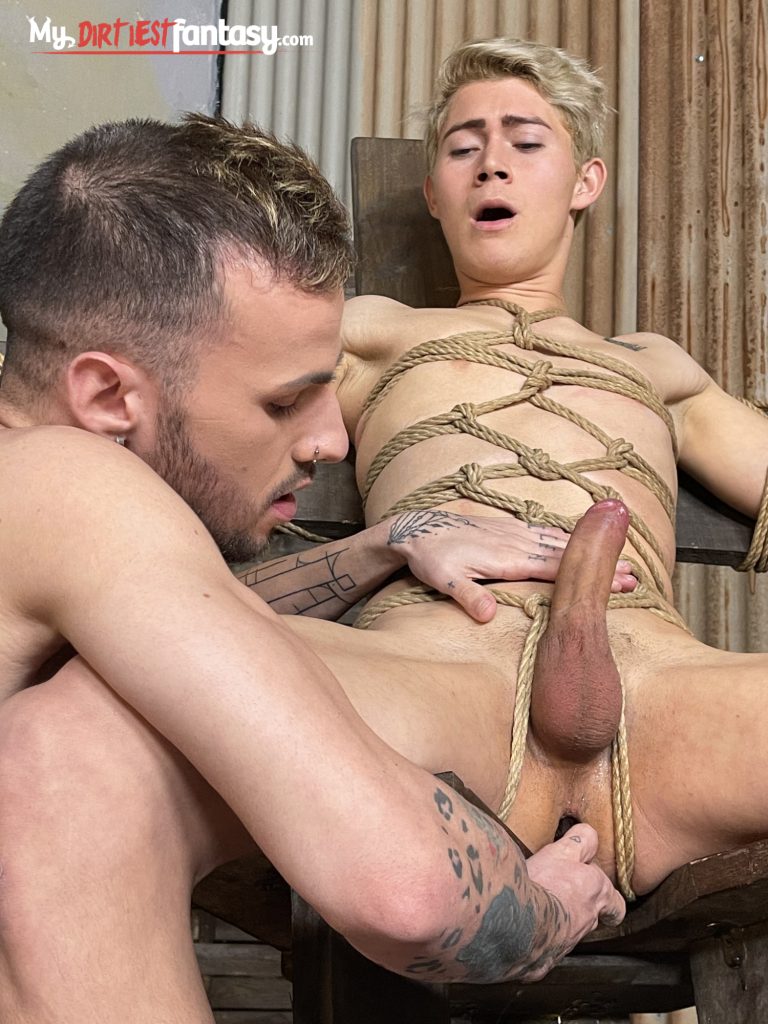 Centre of Attention
Being the centre of attention only intensifies further when Izan then hangs the lad up from the ceiling. The boy's arse now fully exposed for whatever action is destined to come its way.
Cue a fantastic session of spanking and rimming that really seems to get Galiel even more in the mood than before. At which point Izal turns his attention to the lad's mouth and forces him to deep-throat.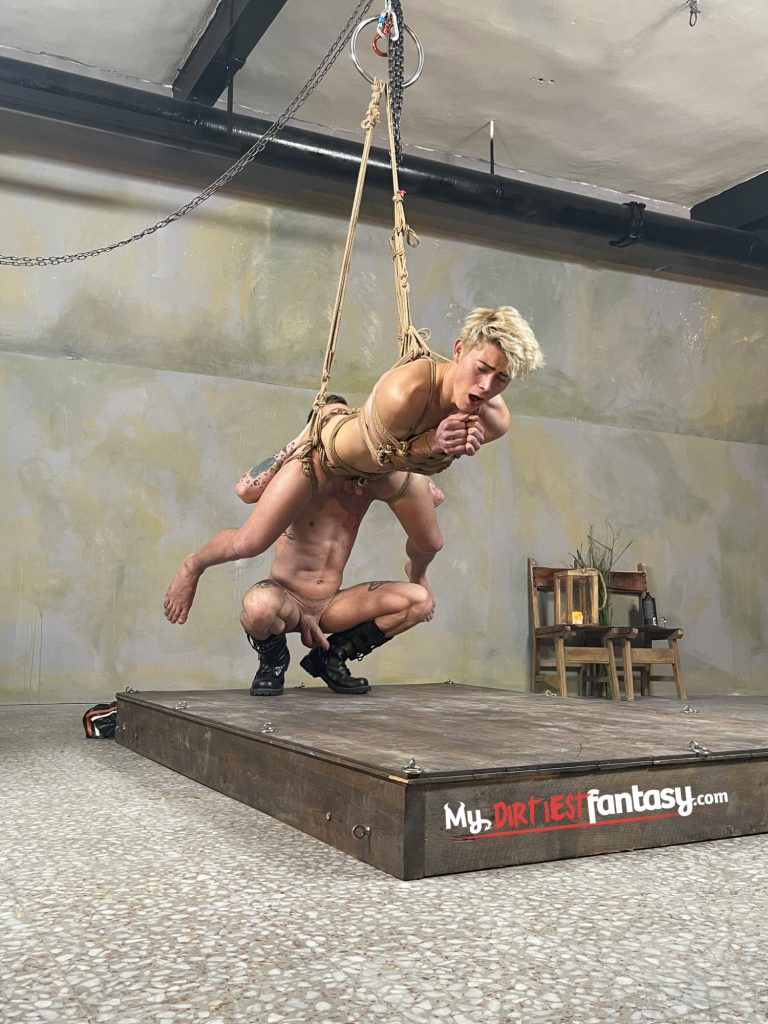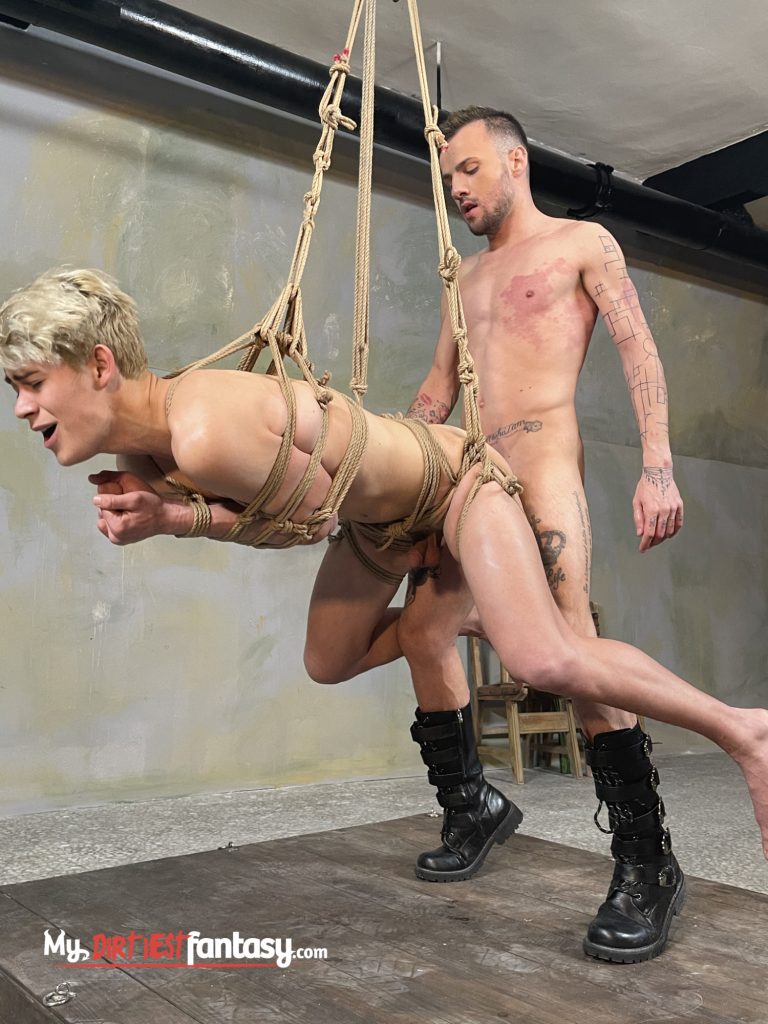 Hole-Stretching Finale!
But the stunning finale here comes when Izan finally decides to put Galiel's arse-hole to the ultimate use. Pushing his raw dick deep inside and riding the horny bitch for all he's worth. It's a move that gets the youngster worked up beyond measure.
In fact, it's little wonder that Galiel is quite literally gagging for cum by the time his mate is finished. Leading to the wondrous site of Izan blasting a fine wad of jizz right down Galiel's throat. Seriously, if this doesn't turn you on, surely nothing else will.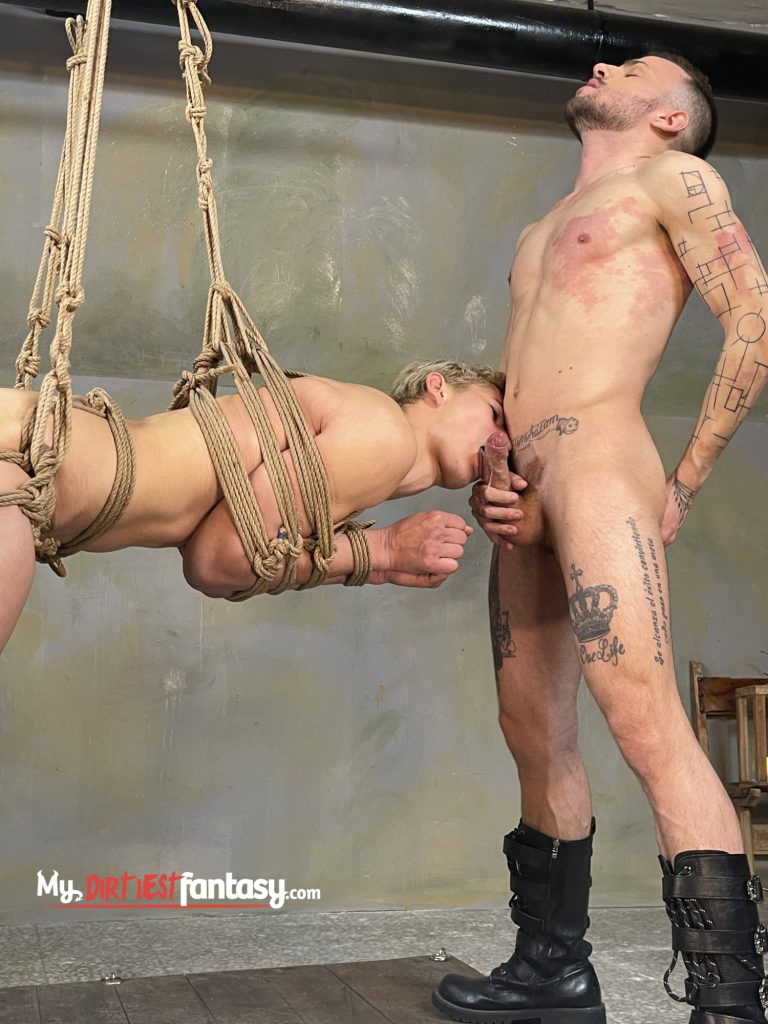 All in all, a brilliant offering from www.mydirtiestfantasy.com that had me jerking like crazy from beginning to spunk-loaded end. A total class act that I know you're gonna fucking love as much as me!