Today, we are going to talk about fisting, more specifically, about anal fisting.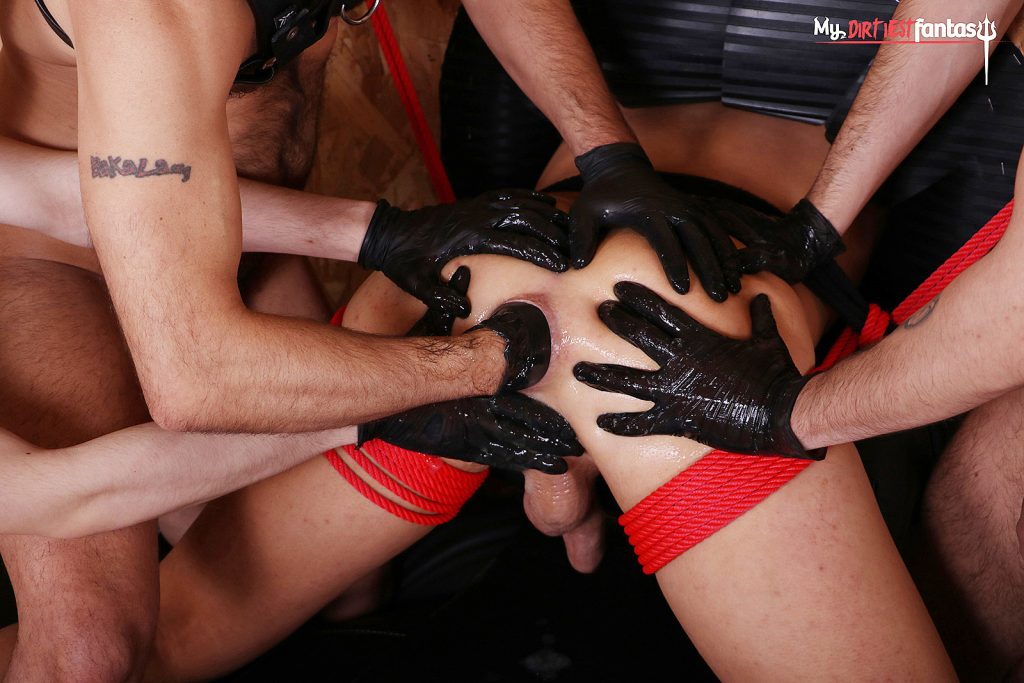 We live in a time where we try to break taboos, get to know ourselves, explore our own body, our sexuality and our mind, without being inhibited by anything, without prejudice and with an open mind.
For this reason, many sexual practices that have been a taboo or stigma for many years, considered as practices that only the sexual depraved performed, are becoming more and more popular, and more and more people are feeling curious to experiment.
For those who still do not know what it is. Basically, we will say that it is a sexual practice that consists of inserting the hand into the anus of another person. For some, this is something completely unimaginable. Myself, before entering the world of fetish and BDSM, I would never have imagined that this was possible. Instead, I have to say that to this day, it is one of my favourite practices!
TO BEGIN WITH:
Fisting isn't just for experts. Anyone can practice fisting, but of course, it is not something that can be done overnight. It requires training and patience to prepare the body.
FISTING TRAINING
The first step, of course, is to train the anal muscles so that they can expand sufficiently. For this, the most normal thing is to use anal toys, dildos, butt plugs… starting with a small diameter, which is comfortable.
Little by little, you can increase the diameter of the dildos that you use. Every time you go bigger, take it easy. At first, it will be difficult to introduce them, do it slowly, without haste and with a lot of lube. After several days, you will see how your anus has become used to relaxing and dilating to that point and you will be able to insert it more easily. At that point, you are ready to go up in size. It is also advisable to leave a few days of rest between the days of practices, since micro-cracks can occur in the skin, which is important to heal.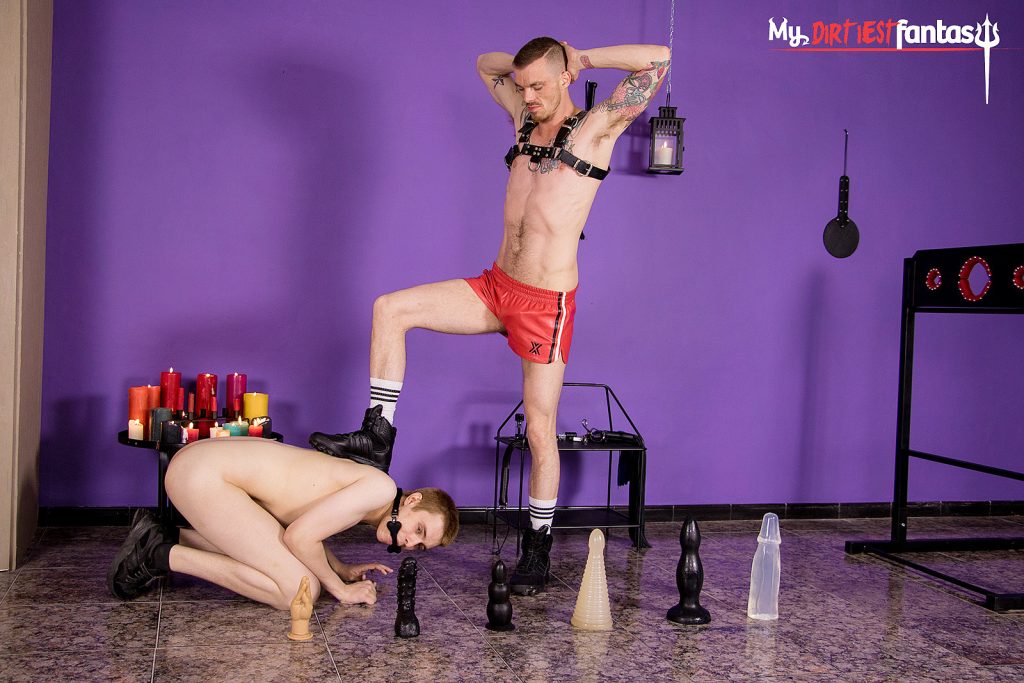 FISTING, FIRST STEPS.
When your anus is used to dilating and relaxing to a considerable extent after a few weeks of training, you can start taking action!
At this point, the most important thing is communication with the person who is going to introduce his or her hand. You must guide them at all times, specially the first times you try to do this practice. Indicating if he should apply more pressure to insert the hand, or should stop because it hurts, etc.
Something really to keep in mind is the lubricant. As we have said, lubricating both the hand and the ass very well is very important. And for this, it is best to use a specific lubricant for fisting. There are many on the market and each one must find the one that suits him best. Make sure it lubricates well, does not give you allergies or makes you feel burning inside the anus. You will have to try, but the ones that usually work best for everyone are powdered fisting lubricants, without chemicals. Then before the fisting session, you have to mix it with warm water. You can give it the viscosity that you like the most, so it is perfect for everyone! And it depends on the brand, but it usually lasts 2 or 3 days mixed. Then it must be discarded as it does not carry chemicals.
Another very important thing is the position of your partner's hand. There is a highly studied position, which is recommended for practicing FISTING, especially for beginners.
It basically consists of putting all the fingers of the hand together, pointing forward, and arching the hand a little while putting the thumb into the palm of the hand, but also pointing forward.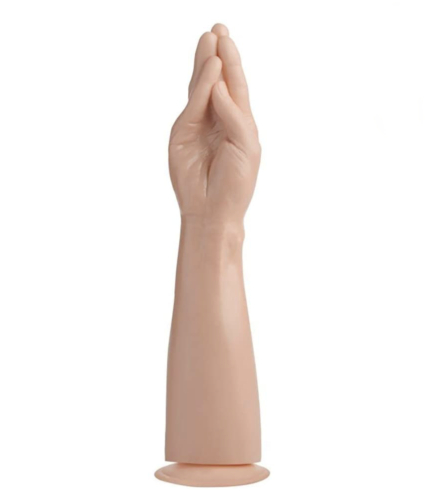 By placing the hand in this way, you achieve the hand to be as thin as possible at the tip, and it gradually opens the anus. Starting with the tips of the fingers until it ends at the wrist, once completely inserted.
A tip that usually works for the first few times is, insert your hand to the point you can bear, then remove it for a few seconds to let the muscles rest, then insert it a little more, remove it again… And repeat this operation to that the hand of your companion goes little by little deepening. With a little effort and a lot of lubricant, you will notice that the hand is sliding more and more towards the inside of your anus.
It is not common that in the first attempt it is achieved, unless in the training phase, you have managed to introduce toys of considerable proportions.
If you don't get it the first time, don't worry. Wait a few days and try again. And so on, until the big day arrives!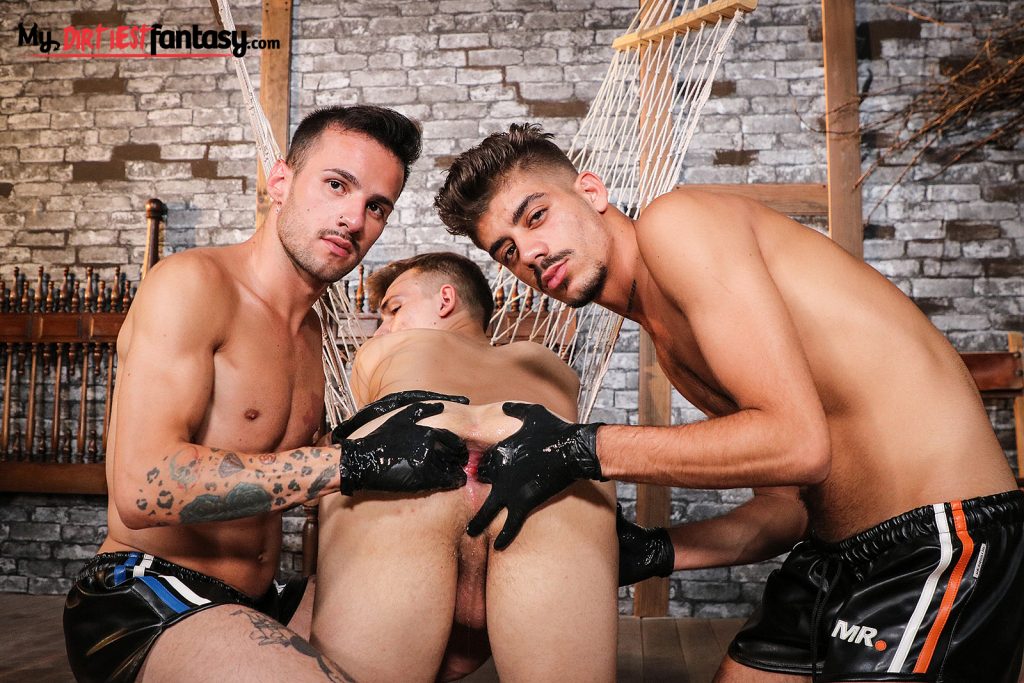 INLAND
I want to explain to you the sensations that you will experience the first time you manage to insert another person's hand into your anus.
The hand, in the position that we have discussed before, will enter quite well to the point of past the fingers. Once that point is passed, both you and your partner will notice that the resistance is very great. Again, repeat that communication is essential.
At this point you should focus a lot on relaxation. Breathe deeply, take a breath and exhale it slowly, while relaxing, relax the anal sphincter as much as you can. Your partner should at this point apply a little extra pressure on the hand to overcome the resistance of your anal muscles. Little by little, you will notice how your anus opens even more and the hand begins to penetrate. If it hurts a lot, tell your partner to pull their hand out and let you relax even more. If the pain is mild (there is always some pain at first). Your partner can continue pressing until the wind area is passed.
At that moment, you will notice how the entire hand slides into your anus alone… and you will feel for the first time one of the most indescribable sensations that a person can experience in sex.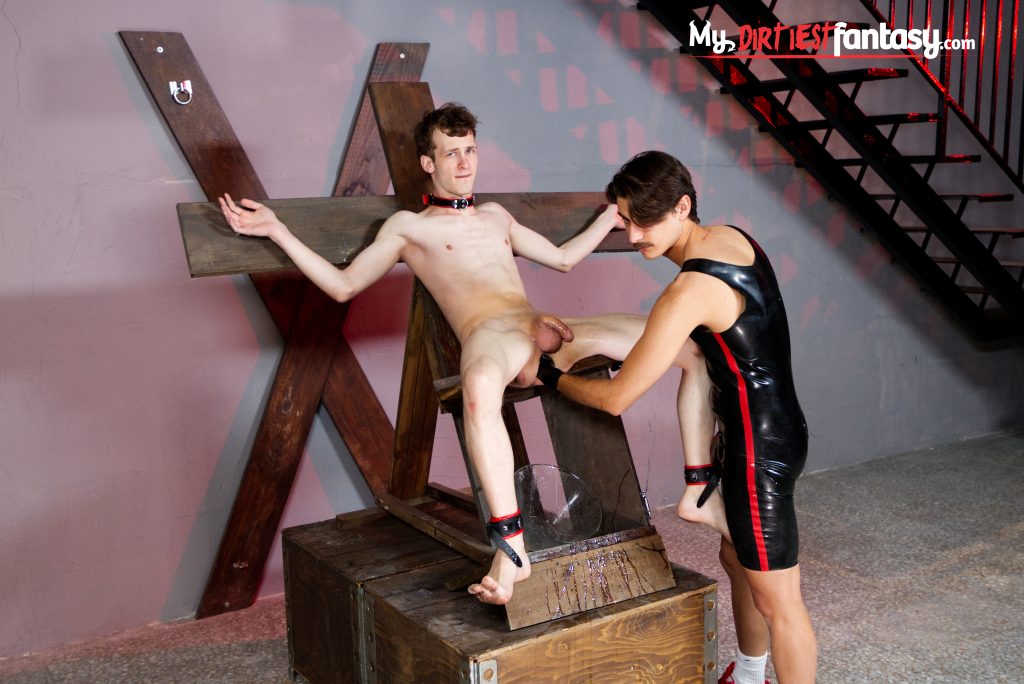 You will feel completely full, excited by the curiosity of what is happening, sharing that moment of supreme intimacy with another person. And added to all this, you will feel a lot of pleasure due to the pressure that the hand will be doing on your prostate, and on all the nerve endings in your anus.
After a few seconds of ecstasy, if you notice that it hurts, or the feeling overwhelms you, tell your partner to slowly remove their hand. To do this, you must remain relaxed so that your anal muscles do not make a lot of force and it does not hurt when you take it out.
Once your partners hand is out, breathe, take a breath, and be proud of yourself! For the first time in your life, you have been able to do fisting.
In this first session, you can repeat getting fisted, but surely your anus will be a bit sore from the effort.
TAKING PRACTICE
In following fisting sessions, repeating the entire process above, you will realise that it is becoming easier for you to learn to relax, as you will gradually become familiar with the sensations.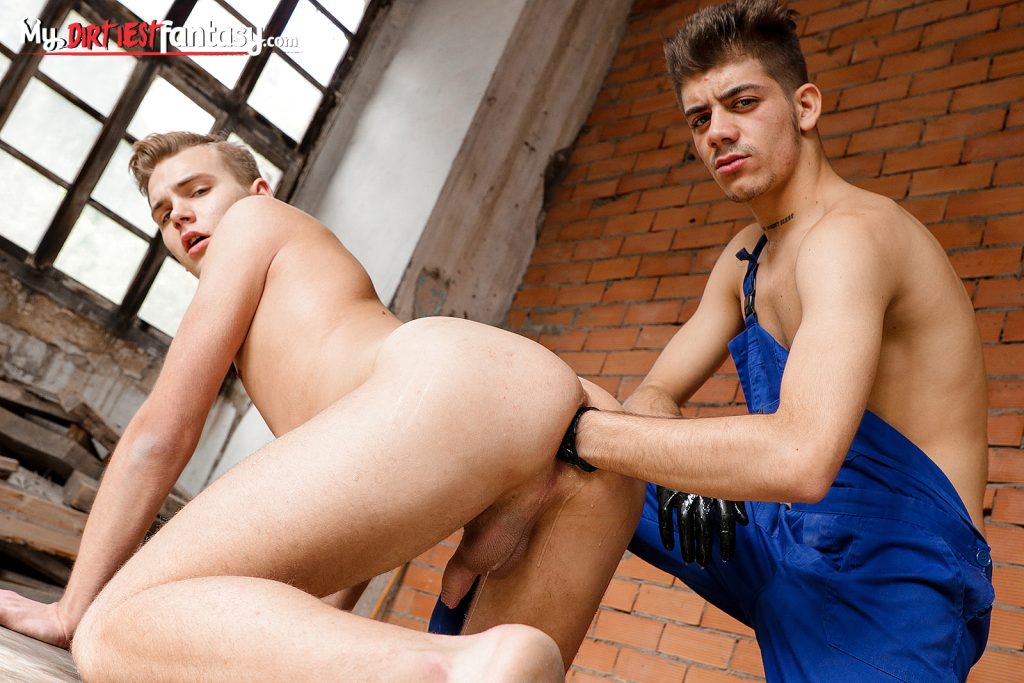 You will notice that once your partner introduces his hand and takes it out a few times very slowly, your anal muscles will be completely dilated so the practice of putting in and taking out the hand at a little more speed will be done more easily.
With this, you will begin to enjoy not only the pleasure that comes from having your hand inside, but also the pleasure that comes from putting it in and taking it out, both physically and mentally, seeing that your ass puts less and less resistance, and your sensations will be completely full, to be fully open.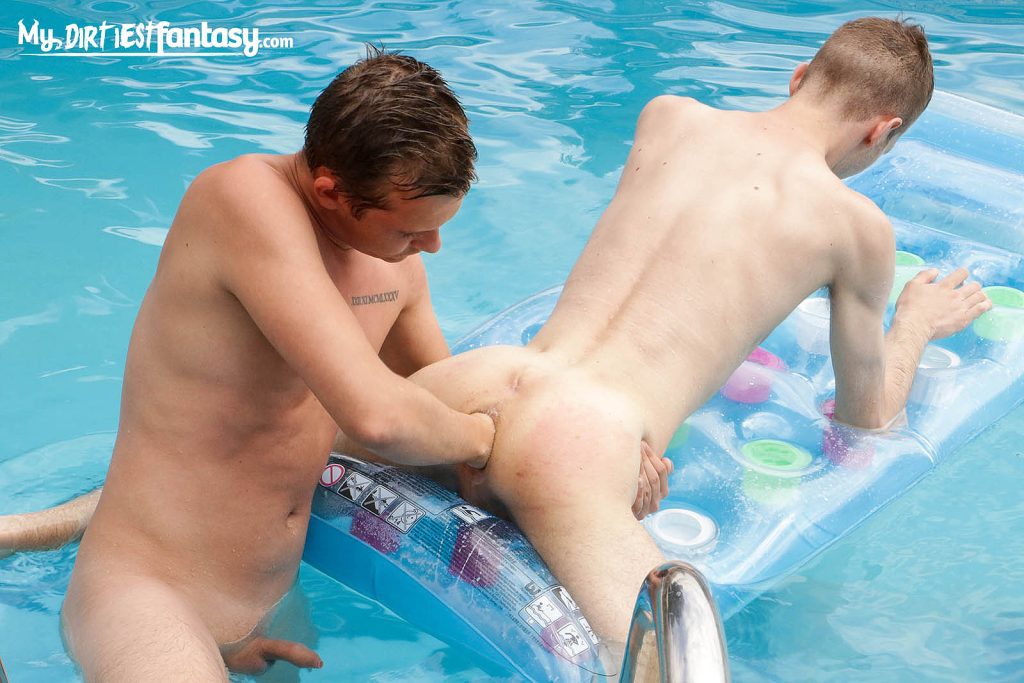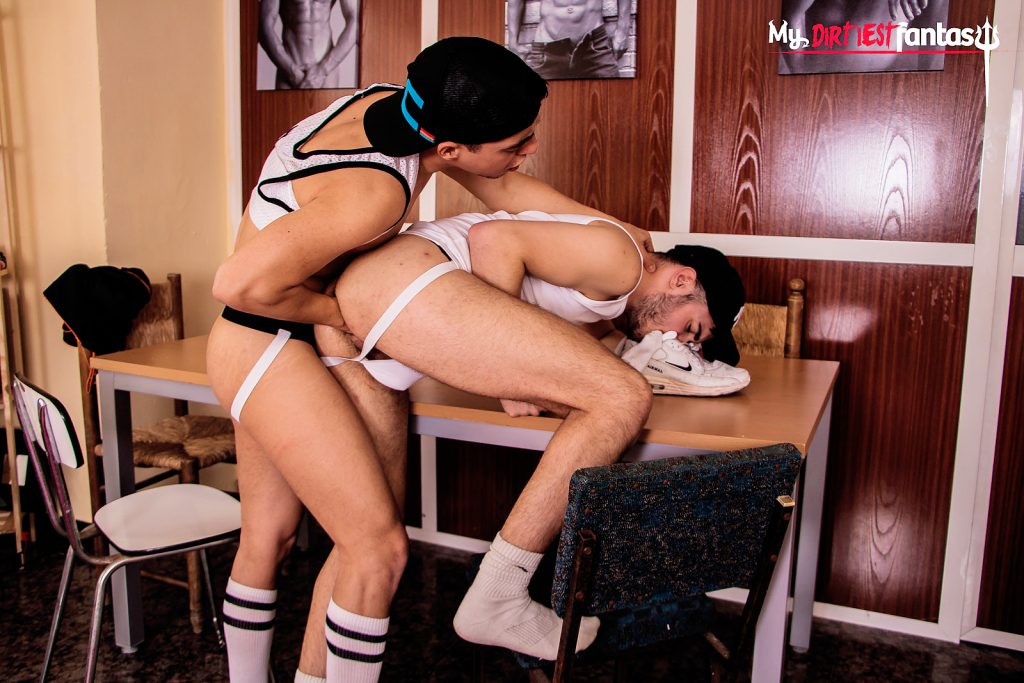 Remember to always add lubricant and never let the area to be dry!
Well, this was the first part of our complete guide to fisting!
In the second part, we will talk about the fisting techniques that only the very experienced people can do. Keep practicing!
If you love fisting, we have lots of hot fisting videos on our porn site. Don't miss them!
Timmy Treasure