Second Helpings:-
I have to be honest, I was well fucking excited about this tremendously horny encounter between Cody Sun and Galiel Swann. Right from the very moment I realised that Part One was just the beginning. What's more, Part Two's arguably even more kinkier than the first!
It's helped by the fact that Galiel is one of the filthiest little whores around. A lad who gets pushed to the limits and loves it. What's more, his yin has definitely found its yan in Cody. Believe me, these lads are pitch perfect together.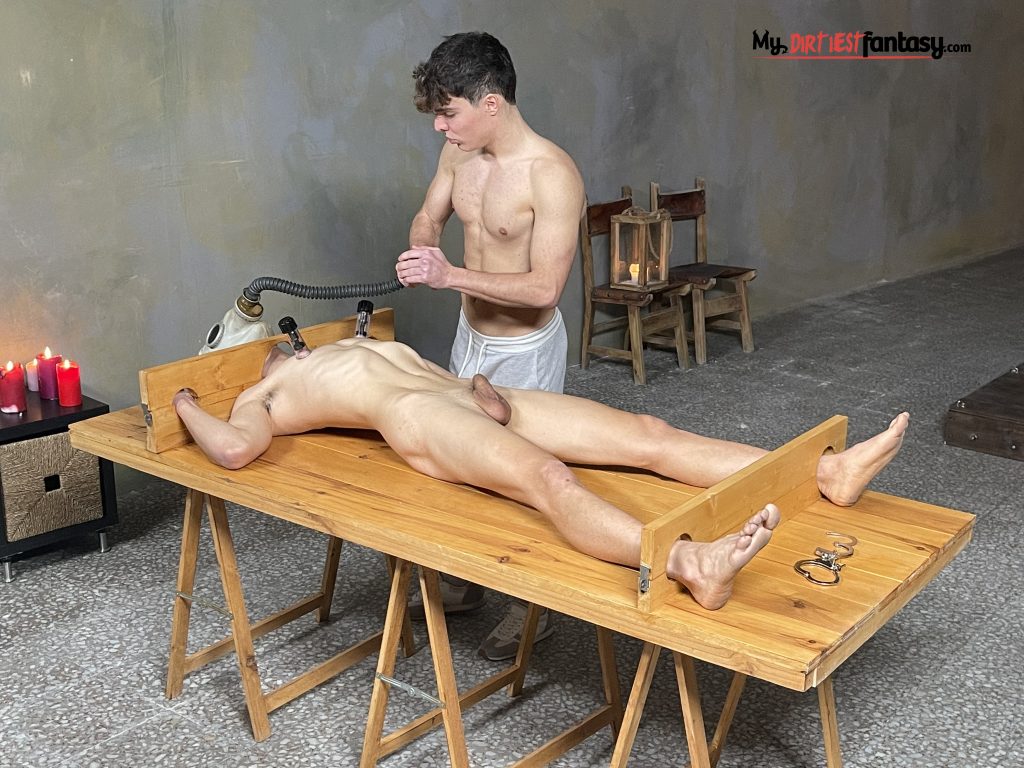 Gas Mask and Restraint:-
Being tied in stocks on a wooden table is not for everyone. But believe me, Galiel loves it. Not only that though. He also loves wearing a gas mask and having his breathing restrained. As well as being whipped and having suckers put on his nipples. No doubt about it, this boy is majorly kinky. And Cody loves every fucking minute of it.
He'll not be the only one, however. I've a sneaking suspicion fans of Mydirtiestfantasy are gonna be wanking hard to this filth for a long, long time. What's more, things only get fucking kinkier when Cody pours hot wax onto his mate's torse. I've never actually tried that myself, gotta admit. But given the wad of jizz Galiel produces as a result it must be fucking hot! Literally.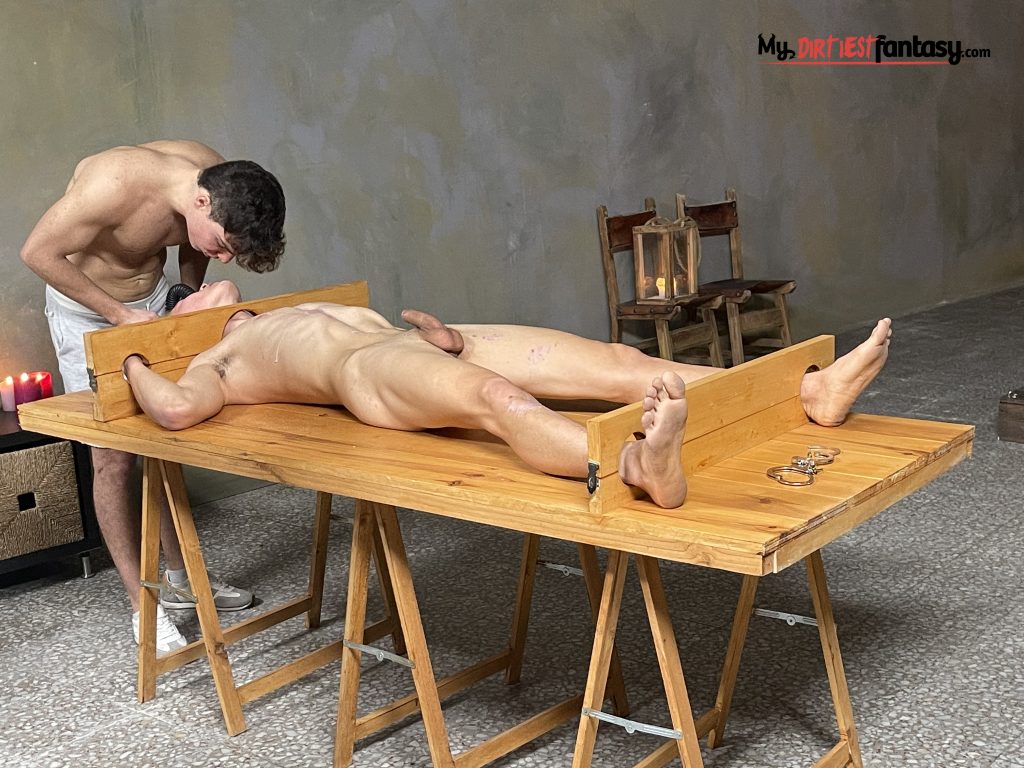 Serious Humiliation:-
And then as if to cement the boy's humiliation, Cody spits on Galiel's face. Seriously, this is big-time, fucked-up stuff. And you're gonna fucking love it!
As the website suggests, it's all fantasy. Galiel didn't really get hurt in any way by what he's subjected to in this scene. But I honestly seriously any fan of kinky gay porn not to thoroughly enjoy this filth. My dick was literally throbbing in my hands from start to finish, and I'm sure yours will too.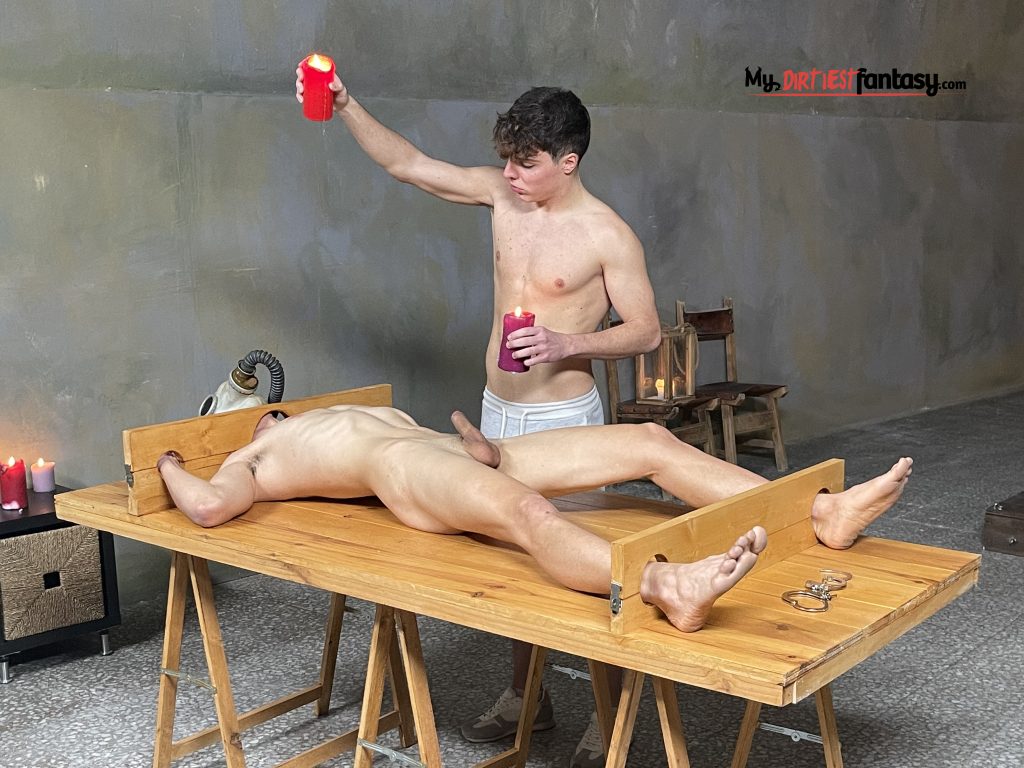 I'm now gonna be petitioning Mydirtiestfantasy.com to commission another instalment of these two buddies. It's seriously been one of the hottest pairings I've seen in quite a while. What's more, I think both boys deserve the attention that will come from it. They've clearly both put their hearts and souls into this performance, after all.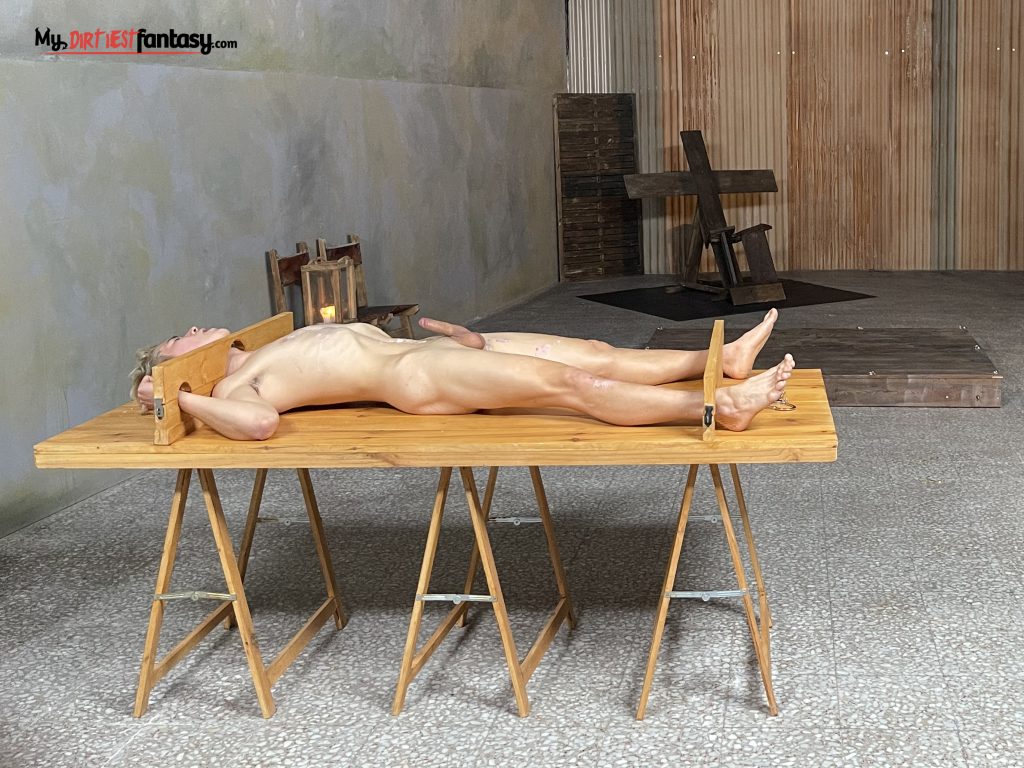 I might even start a crowdfund to reunite the filthy fuckers. But then maybe I'm allowing myself to get carried away with my fantasies.
Then again, I guess that's what this crazily fucked-up website is all about!