There are three things about this scene that I loved from pretty much the moment it reached my mailbox as a preview download.
The first is the fact that it features Galiel Sean, who, as everyone at My Dirtiest Fantasy knows, is a complete and utter slut for cock. Honestly, I'm told he's a fucking dream to work with for the very simple reason that he knows exactly what to do with a hard dick – a skill that's pretty obvious whenever you watch him in front of a camera. Seriously, he's a porn producer's delight.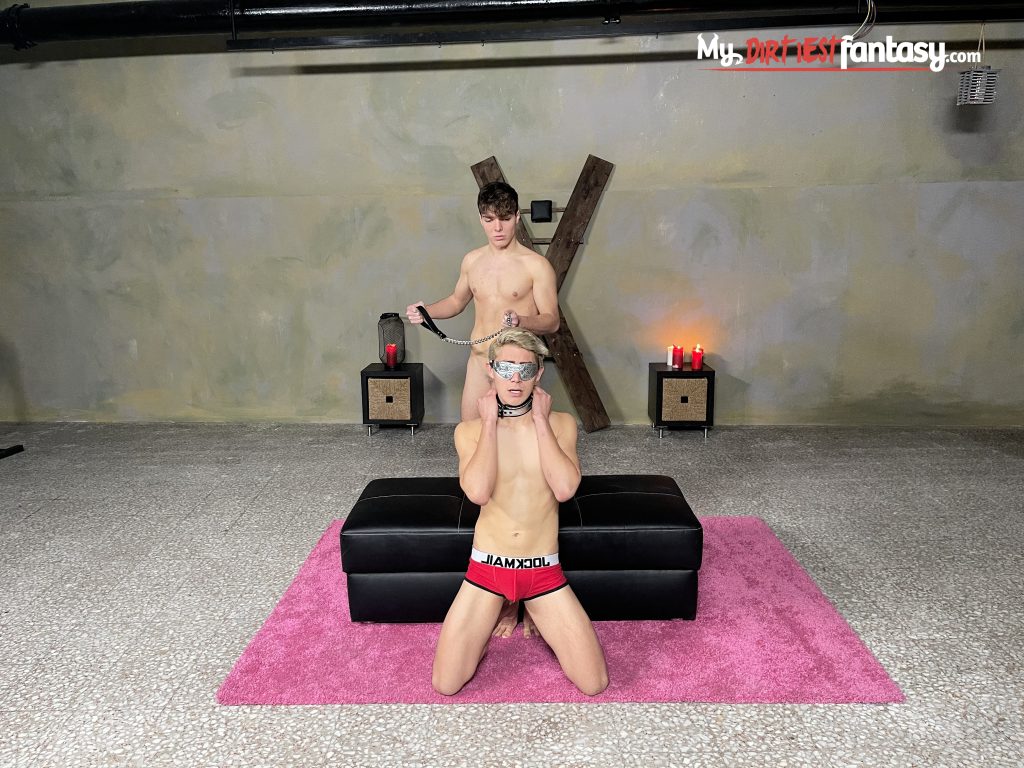 The second is that it also stars a newbie, which I always find really hot. Honestly, there's just something horny about watching a lad in front of the porn lens for the very first time; and the fact that Cody Sun doesn't disappoint in any way is definitely a bonus. Of course, it's pretty obvious from the start that this isn't the first time he's played filthy with some horned-up slut, but in many respects that makes this scene even better for a hardened wanker like myself.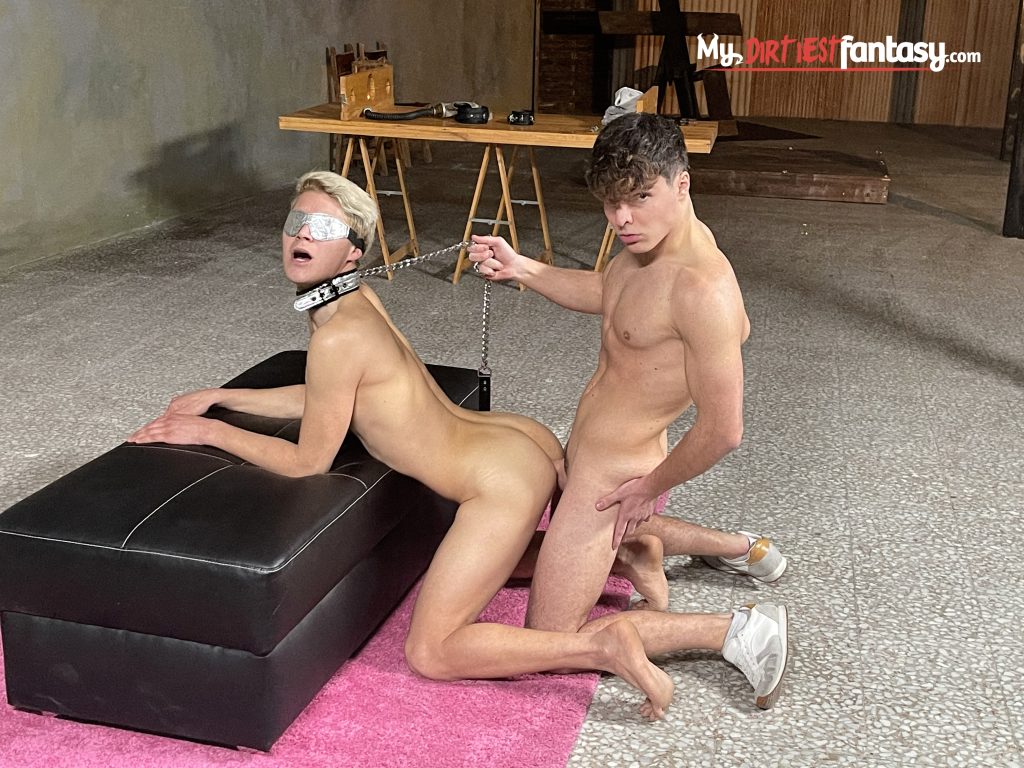 And the third? Well, it's the fact that this dirty little escapade has "Part One" added on as a suffix. Which tells me there's a Part Two – and if this display is anything to go by then that's definitely something to get mega excited about.
For the time being, however, there's more than enough debauchery to entertain even the most wank-weary critic, as Cody puts Galiel through his paces for every fan of My Dirtiest Fantasy to see. It's a vanilla beginning, it has to be said; with the young blond slapper contenting himself with a standard, run-of-the-mill blow of Cody's dick. But rest assured things really pick up once the newcomer has asserted his dominant role in proceedings and has his charge collared and blindfolded for his pleasure.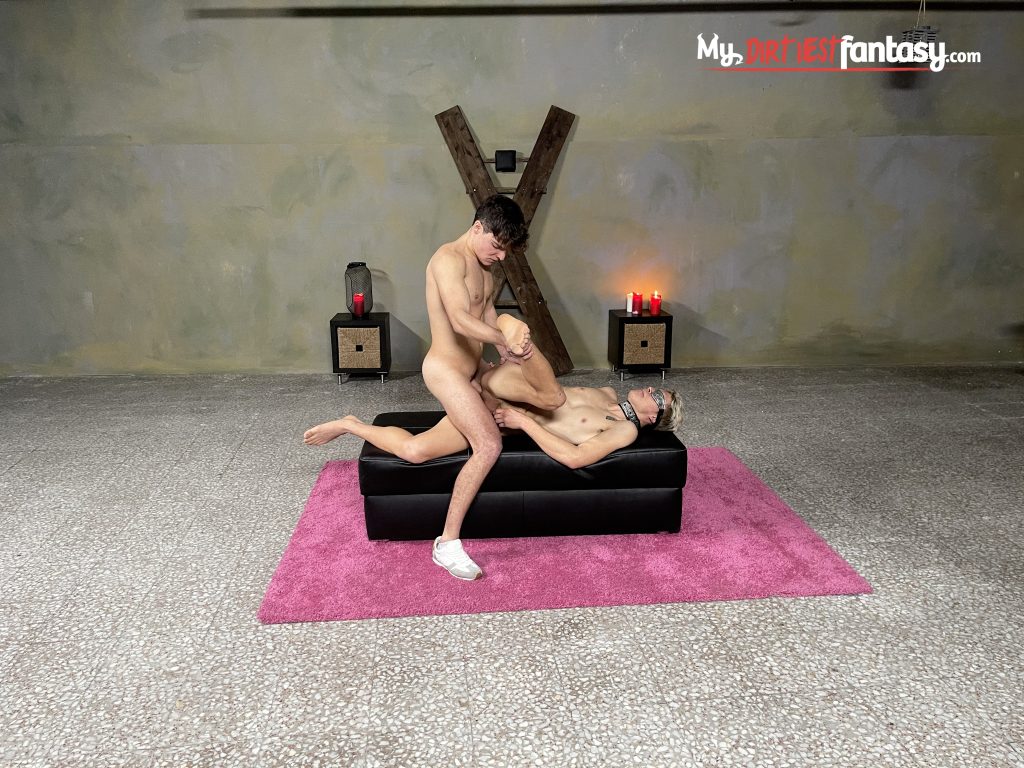 What then ensues is the kind of no-holds-barred bondage-styled fornication that your elders always used to warn you about, and which had my dick throbbing with excitement right from the off. No doubt about it, the newbie knows exactly how to treat his submissive buddy; handcuffing his hands behind his back, fucking the living daylights out of him, and generally treating him like the sexual animal the rest of us have known he is now for quite a while!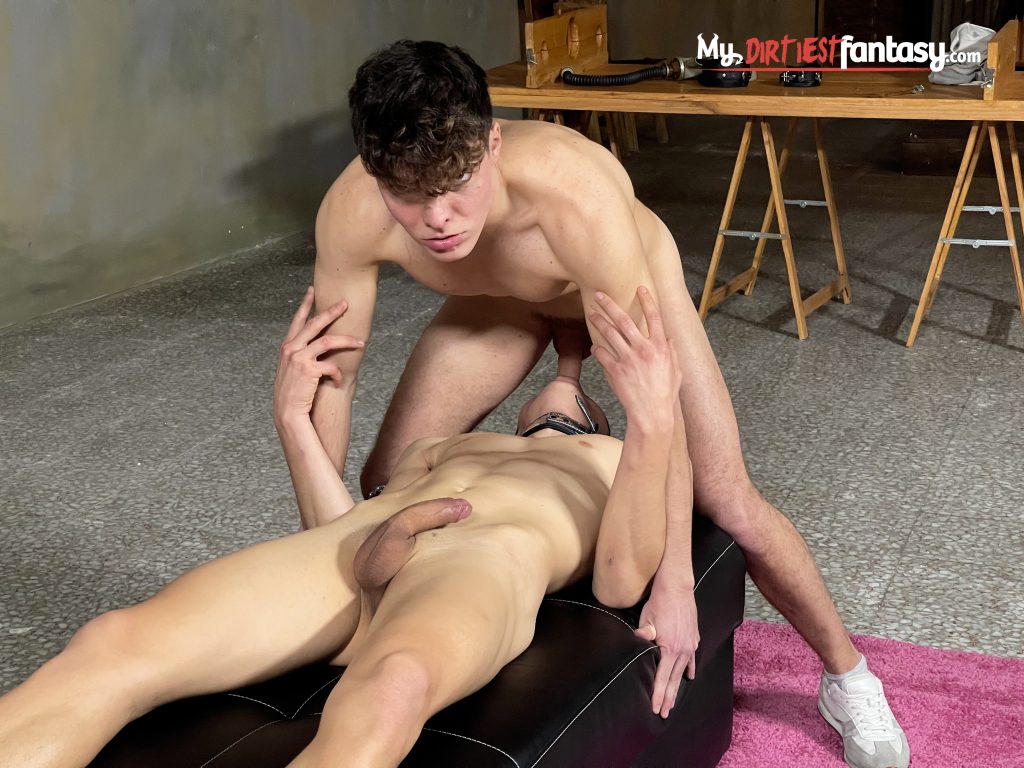 Gotta admit my favourite bit of all is when Cody pretty much uses Galiel's throat as a fuck-hole, levering the lad's neck into position so that he can literally ram his dick past his tonsils; and given the intensity of the pounding that ensues it's probably not that surprising that the horny young dom is very quickly reaching the point of no return. Blasting a fucking superb wad of pent-up baby-brew all over Galiel's face, before pushing his dick back into the pup's mouth so that he can be licked clean!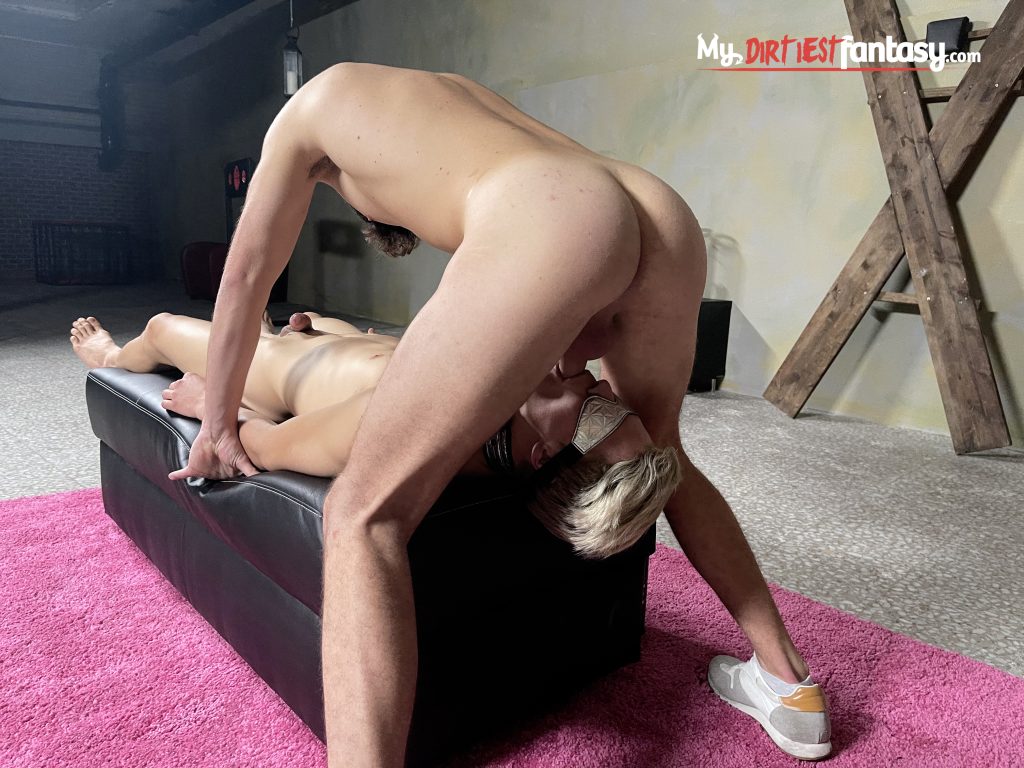 And with this first section ending with Cody then leading his newfound fuck-buddy off on his lead, you just know Part Two is all set to even fucking hotter!
Believe me, I can barely wait …